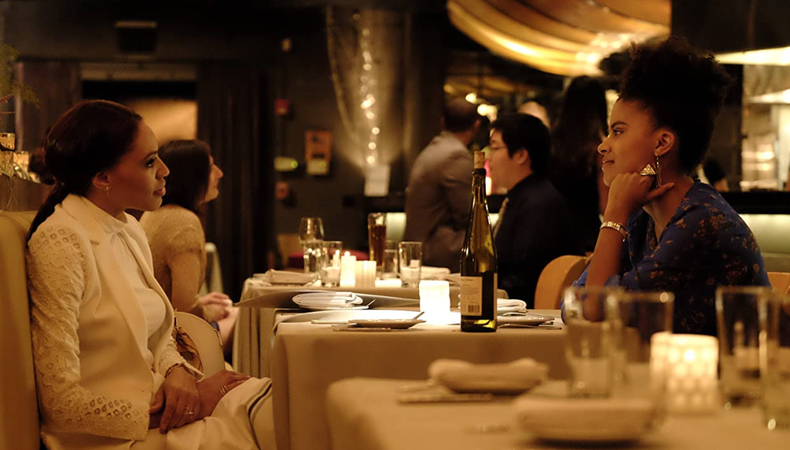 If you're given the opportunity to select a dramatic monologue for your audition, it's important to recognize what the casting director or director have worked on before. Certain dramas have different tones. It's a good idea to select a monologue within the tone of what they're casting—that way, casting can picture you in the genre right away.
Depending on the casting team's instructions, you can pull your monologue from a contemporary play, a one-hour television drama, or a film. Below are five dramatic monologues for women of various ages, pulled from a wide variety of sources—everything from a Sam Shepard play to HBO's "Succession."
1. "Curse of the Starving Class" by Sam Shepard – Emma
If you're new to acting or play an age range between 14–18, I highly suggest reading through Sam Shepard's "Curse of the Starving Class." Shepard's dexterity with language and character arcs make each moment of this play an entertaining and heart-wrenching read. Emma is the young, rebellious daughter who commits to a life of crime after deciding that her family's path is not her own.
2. "Succession" (Season 1, Episode 10) – Shiv
The quick-paced dialogue and layered characters of "Succession" make for a strong audition piece. In Season One, Shiv, the daughter of Logan Roy, the founder of a major media conglomerate, attempts to explain to her fiancé what love means to her. What makes the monologue so engaging and gripping is Shiv's view on family, power and wealth, and love. If you're a dramatic actor who enjoys dialogue and multi-layered characters, check out this monologue at the end of Season 1.
3. "Ramy" (Season 1, Episode 6) – Fatima
"Ramy" follows the story of a first-generation American Muslim integrating his Egyptian family life and living in his politically divided neighborhood in New Jersey. In this episode, his sister is having a heart to heart with her two best friends about what it's like to be with a man. Fatima, in her mid-20s, reveals that she's been intimate for the first time. This is a great monologue to dive into if you tend to be an actor that leads more toward comedic parts since "Ramy" is considered a dramedy.
4. "Atlanta" (Season 1, Episode 6) – Jayde
Jayde is a sophisticated and polished woman in her early 30s who believes that her way of living is the "correct" way of living. In a scene with her old friend, Vanessa, Jayde attempts to convince Vanessa that she ought to leave her current relationship and essentially be more like her. This scene has some dialogue back and forth. For this monologue, you can cut the other lines and it will still read as a complete piece!
5. "Danny and the Deep Blue Sea" by John Patrick Shanley – Roberta
In John Patrick Shanley's two-person play, two strangers, Danny and Roberta, meet in a bar. The entire play takes place in one night. Fighting her own demons, Roberta reveals to Danny how difficult her past has been. There are three strong monologues in the piece. If you enjoy sinking your teeth into the psychology of a character with a dark past, this play is for you!
You can select a dramatic monologue from plays, TV, or movies—but remember, it's helpful to select a monologue that fits in line with the tone of what you're auditioning for. If you're struggling to find a monologue straight-through, watch your favorite dramas and see if you're able to cut out some of the dialogue to make it into one, uniformed piece.
Looking for remote work? Backstage has got you covered! Click here for auditions you can do from home!
The views expressed in this article are solely that of the individual(s) providing them,
and do not necessarily reflect the opinions of Backstage or its staff.