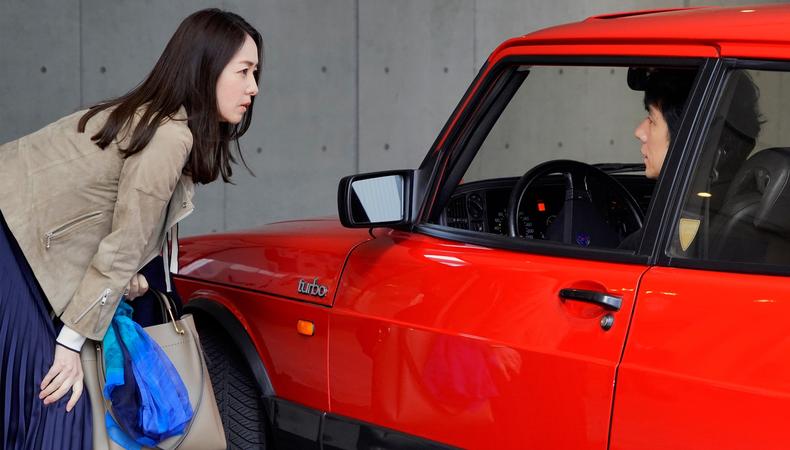 One of the best surprises of this year's Oscar nominations is "Drive My Car." Many had hoped the critical darling—a Japanese-language film from writer-director Ryûsuke Hamaguchi and co-writer Takamasa Oe, based on the short story by Haruki Murakami—would make a splash on Feb. 8. It ended up securing nominations in the best adapted screenplay and best director categories, along with best international feature film and best picture.
It was Hamaguchi's former collaborator Teruhisa Yamamoto ("Asako I & II") who approached the filmmaker about adapting something by Murakami. The source material, about a widowed actor (Hidetoshi Nishijima), his relationship with his young chauffeur (Tôko Miura), and his multilingual production of "Uncle Vanya" in Hiroshima, resonated deeply for the filmmaker.
"There were themes already in the story that I was always dealing with in my own work—one being conversations that happen in cars, and the other being that the story was about performance, that actors were protagonists," Hamaguchi says.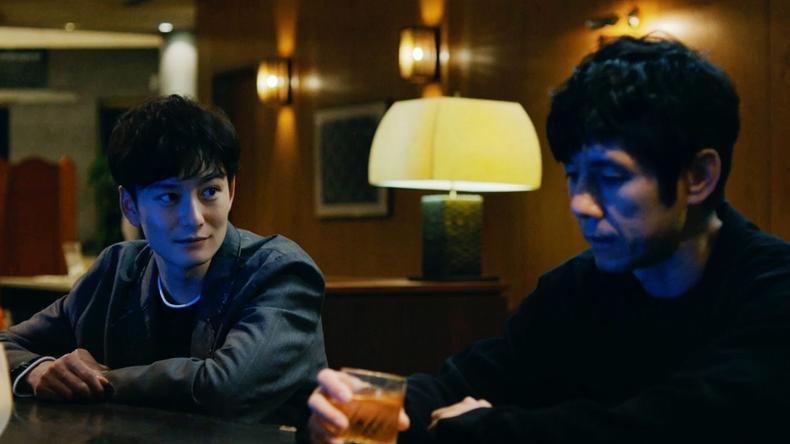 Masaki Okada and Hidetoshi Nishijima in "Drive My Car," Courtesy Janus Films
The two concepts come together, in part, through the film's underlying question of how well you can know another person—and that you can only really know yourself through knowing another. "That's something that I personally experience when I hear the actors perform the lines that I have written. That's when I learn something about my own work and something about myself," Hamaguchi explains. "Or I hear other people's interpretation of my work—that's when I learn: Oh, maybe that's something that I was actually doing. There are discoveries. But I don't think that applies just for artists. This is true for all of us."
It's a heady concept that gets at intimacy, understanding, and the nature of performance.
Hamaguchi says that he views the act of filming performers as a fusion of fiction and documentary. The camera's lens, he posits, is able to record with far more precision than the human eye; it captures the absolute truth within its frame. But that truth is being performed by actors in character. He says that it's not "about lying, but it's about performance allowing one to reveal their true self." That friction is, in part, what drew him to the craft of filmmaking in the first place.
"There exists a sort of discomfort that is present within the body, and the camera is capturing that discomfort as well," Hamaguchi says. "What it's capturing is both the actor being an actor, but also the actor being the character. I would like both of these existing side by side to be the strength of the film. If I'm able to do that, I'd be very happy."
It makes sense, then, that Hamaguchi looks for actors whose work feels natural and lacks performativity. "I'm very drawn to the qualities of people who feel that they are unable to lie," he says.
As far as what the filmmaking process—and subsequent international success—of "Drive My Car" has taught him, Hamaguchi comes back to the themes of his movie.
"I feel like I'm in a place where I don't know how to verbalize what exactly it taught me; and yet, I know that whatever I learned through the experience has remained in my body, and I can feel it," he says. "I can feel that I'm moving toward something after this experience. But at the end of the day, this idea of learning through others, learning in relation to others, is what's going to come into play. One day, there will be a time when I can say what I have actually learned."
This story originally appeared in the Feb. 24 issue of Backstage Magazine. Subscribe here.