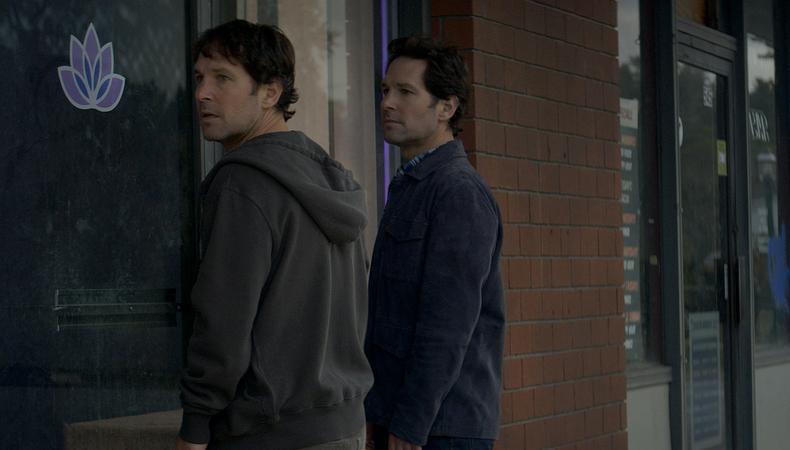 From secret soap opera twins to theatrical doubles, actors sometimes find themselves taking on multiple roles in a single project. Here, you'll find information on dual roles, examples from various productions, and advice from double-cast actors.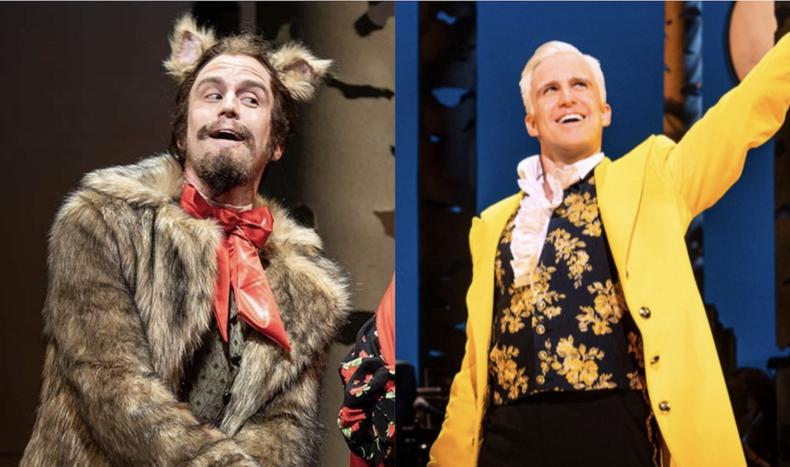 Gavin Creel in "Into the Woods" Credit: Joan Marcus/Matthew Murphy and Evan Zimmerman for MurphyMade
A dual role, double role, or double-casting is when one actor plays two or more roles in a production. The dual role has several purposes—it can be used for comedic effect, to indicate a familial relationship between characters, or as a piece of special effects wizardry.
Dual role performances in live theatrical productions can be used to create a meta-narrative show-within-a-show (or perhaps show-behind-a-show), as they lampshade the suspension of disbelief that's necessary to enjoy fictional performances. In the 2022 "Into the Woods" Broadway run, for example, Gavin Creel plays both the Wolf and Cinderella's Prince—a juxtaposition that draws audience attention to the hidden predatory nature of the Prince. On a more practical level, one person playing multiple characters can also be a budgetary trick to save money on actors' salaries.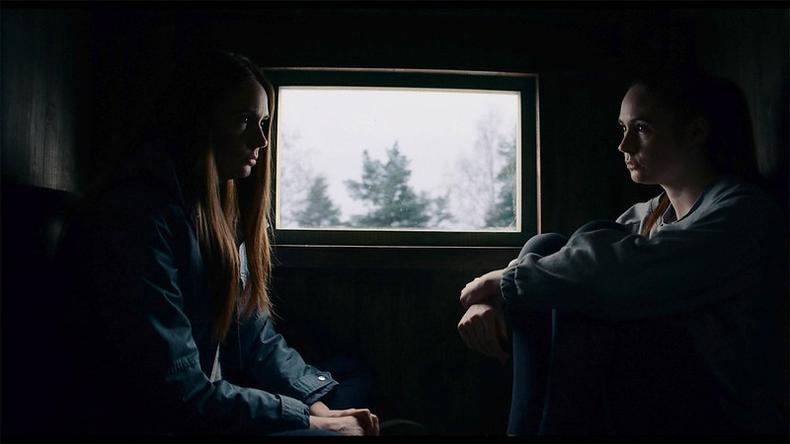 Karen Gillan in "Dual" Courtesy of Sundance Institute
Playing multiple roles can be technically and psychologically daunting, and it creates a singular set of challenges.
Ego management
Jordan Lage, who played two roles in Howard Korder's "Sea of Tranquility" at the Atlantic Theater Company, notes that the biggest stumbling block of taking on more than one role in a play is "the actor's ego. It's natural for the actor to want to show an audience his range. There is the danger of creating false distinctions between characters that may not be there."
Douglas Sills says he "was afraid that audiences would think that I couldn't act" when he played several roles in the 2003 Broadway revival of "Little Shop of Horrors." "Playing multiple roles is considered less impressive than playing a lead," he says. "It's easy to overlook, and its difficulty is underrated. I now have a far greater appreciation of what's involved in playing multiple roles. It's walking the fine line between entertainment and believability."
Less opportunity for character development
Thematic tie-ins for multiple roles, for the most part, stem from the director's imagination. If an actor is playing multiple roles, odds are that most of the parts are small, with limited exposure or time for development. Therefore, the characters have to be established quickly, and often they are drawn in broad strokes. The trick is to eschew delivering a cartoonish performance, and it's not always easy—especially if the character is not fully defined in the writing or is a particular stretch for the actor.
Margaret Welsh, who played multiple parts in the Lincoln Center Theater production of A.R. Gurney's "Big Bill," describes her roles as "utility characters serving Bill's story." Like the archetype of the manic pixie dream girl, the utility character is only there to hold a mirror up to the protagonist. Their "role is to get the lead character to react and move the story forward, and that's it," says Welsh. "The utility character has to be truthful," she adds, but isn't there for themselves.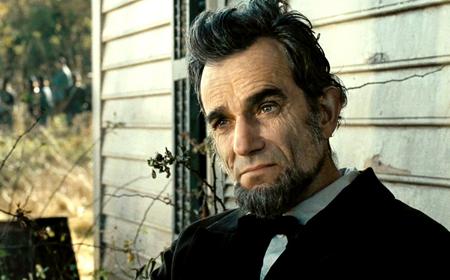 How to Build a Character
Mixing up roles
Another potential problem is confusing one's onstage alter egos and coming out in the wrong guise. Jonathan Fried recalls a bad experience he had when acting in Steven Dietz's "God's Country" at the Humana Festival, when he had to go from playing an attorney to a cop. "I don't know what happened, but somehow during the costume change, I didn't change everything," he says. "I came back onstage wearing the policeman's jacket and the lawyer's dress pants."
"You're backstage a good deal of the time, encountering others and changing costumes and characters. There are many distractions," says Sills. "That means you have to reinvent yourself each time you change character and then inject yourself back onto the stage. You always have to know how the play is going each night and then be prepared to alter your character accordingly. It's much easier to stay engaged in the play if you are on the stage all the time as the same character."
Character nuance
Matthew Saldivar, who played a convict and his policeman brother in "Sea of Tranquility," explains that although the characters are very different, they're two sides of the same coin. "As an actor, I had to dramatize their differences while showing that bond and the fact that they are reflections of each other," he says.
In Robby Benson's musical "Open Heart" at the Cherry Lane Theatre, Karla DeVito shifted between multiple characters, each with a different vocal and physical style. But her passion for singing made the challenge easier. "I love moving from musical style to musical style," she says. "The only time I had a problem was when I had something in my throat, and suddenly Ethel Merman was a soprano. That was all wrong, but that had nothing to do with the fact that I was doing multiple roles."
"When you're playing multiple characters, it's just harder, because you're doing the background work four or five times," Fried says.
Additional work
Playing two parts can take more than double the effort, as evidenced in the aptly titled satirical sci-fi thriller "Dual" (2022). Karen Gillan plays protagonist Sarah as well as her clone. "It was definitely a challenge," Gillan says of the additional work that comes with playing more than one character. "It was interesting, because I would have to play one version of the character and then kind of imagine what I'm going to do when I come around for the other, and then kind of react off of what I'm imagining I will do in the future."
In "Sea of Tranquility," Lage portrayed two characters with no connection at all, meaning he could offer two discrete but distinct performances. Audiences might have realized it was the same actor, or they might not have; it made no difference.
For Sills, that gray space was an area of concern. Would audiences recognize him in multiple roles? And if they did, was that a good thing? "I think I've now injected that sense of oneness among all the characters," he says. He asked himself questions about the different characters until he fully understood one. After that, "the palette was set, and all the other characters flowed from that."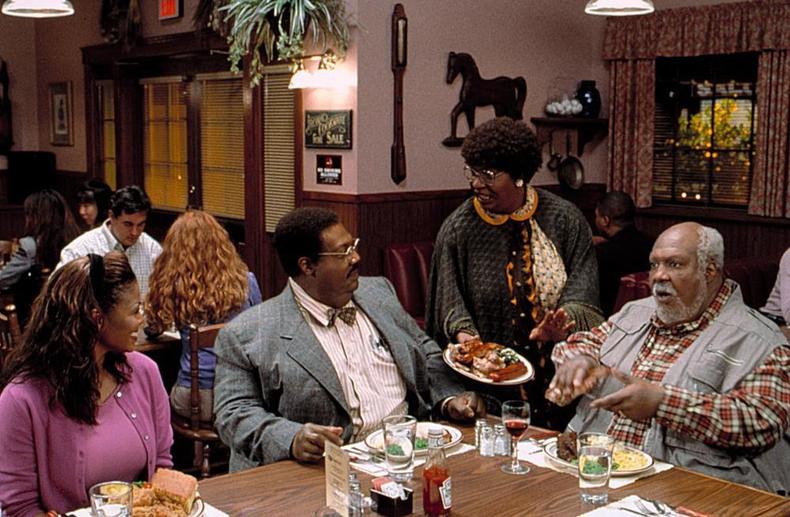 Eddie Murphy in "The Nutty Professor II: The Klumps" Courtesy Universal Pictures
Actors playing multiple roles in the same movie, TV show, or theatrical production is a time-honored tradition. Here are some classic examples:
"Adaptation":

This film gave the world not one but two Nicolas Cage characters, meaning double the unbearable weight of massive talent.
The "Austin Powers" franchise:

Mike Myers portrays the titular man of mystery, the villainous Dr. Evil, and the henchman Fat Bastard.

"Dr. Strangelove or: How I Learned to Stop Worrying and Love the Bomb":

Peter Sellers plays nuclear war expert (and alien hand syndrome sufferer) Dr. Strangelove, U.S. President Merkin Muffley, and group captain Lionel Mandrake in this war comedy.

"Hamilton":

In Lin Manuel-Miranda's hit musical, the actors who play the Marquis de Lafayette, John Laurens, and Hercules Mulligan in the first act return to play Thomas Jefferson, Philip Hamilton, and James Madison, respectively, in the second act.

"King Lear":

Cordelia and the Fool are traditionally double-cast in Shakespeare's tragedy.

"Orphan Black":

The main character in this biopunk sci-fi series discovers she is one of multiple clones, all played by Tatiana Maslany; a whopping 17 appear onscreen over the course of the series. Maslany earned an Emmy for her many roles.
"The Nutty Professor":

Jerry Lewis took on four roles in the 1963 version of this brash comedy, and Eddy Murphy played seven in the 1996 remake.

"The Parent Trap":

Both the 1961 original starring Hayley Mills and the 1998 remake starring Lindsay Lohan cast their leads as identical twins.

"The Playhouse":

Comedy film legend Buster Keaton executes every role in this 1921 silent film's famous opening sequence.
"The Princess Switch":

Vanessa Hudgens plays the main character and her identical cousin in this modern-day adaptation of "The Prince and the Pauper." In the two sequels, she also plays a

third

identical cousin, leaving one to wonder how many more cousins are waiting in the wings.

"Sixty Years a Queen":

In this 1913 film, Rolf Leslie portrays an impressive 27 characters.

"United States of Tara":

Oscar and Emmy nominee Toni Collette plays Tara Gregson, a woman with dissociative identity disorder, on this Diablo Cody comedy. Collette portrays Tara and seven of her "alters" over the course of the series.