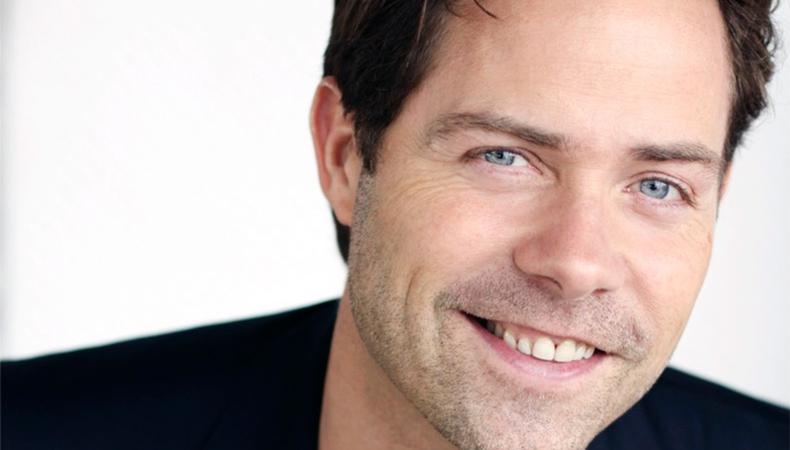 "Putting people in Broadway shows and giving them their break is one of the best parts of the job," says casting director Duncan Stewart, who casts for Broadway, national tours, and the West End. "As is cultivating new talent, seeing new people, and getting out there and finding new faces. There's nothing more exciting than bringing new talent to the table and having the director and composers turn to you and say, 'Where are you finding these people?' "
Stewart calls himself a "door opener" who creates opportunities for actors. He says proudly, as the casting director for the recent Broadway revival of "La Cage aux Folles," that more than 15 of that show's cast members made their Broadway debuts over the course of the show's run.
But in addition to finding fresh faces to fill the ensemble and supporting roles, Stewart is also responsible for putting a rotating roster of celebrities—such as Christie Brinkley, Jerry Springer, America Ferrera, Ashlee Simpson, and now Billy Ray Cyrus in "Chicago" or Kelsey Grammer in "La Cage"—on Broadway. He says he enjoys the challenge of getting the right star at the right time.
"Growing up, I never read a People magazine. I never read Us Weekly or Star magazine. None of that interested me," Stewart says. But now he finds himself reading the tabloids to figure out who's hot and who's not.
"I don't bemoan the fact that stars come to Broadway," he says. "If somebody comes into the show and is able to sell tickets, and to keep that show running, and to keep people and their families fed and clothed, which these stars can do, I don't see how that's a bad thing. I like where art meets commerce. I find that balance interesting."
Before working for "Chicago" producers Barry and Fran Weissler, Stewart was a kid in western Canada with dreams of going to Broadway. He was inspired by old MGM movie musicals and local theater from a young age.
"When everybody else was going to the U2 concert when I was in high school, I was going with my grandparents to see Robert Goulet in 'South Pacific,' " he says, then laughs. "So that just shows you where my mind was."
He performed in plays and operas as a student at the University of Victoria, then studied opera in earnest for several years at the Victoria Conservatory of Music. An audition for the Shaw Festival provided what he calls his "golden ticket out of British Columbia," but after four seasons of repertory theater, punctuated by tours of plays and musicals throughout Canada, Stewart found that life as a working actor was no longer satisfying. And he still hadn't made it to New York.
"I always would say to myself, 'Why can't I live there?' " Stewart recalls. "One day I just switched the inflection. 'Well, why can't I live there?' And that little inflection change changed my whole perspective."
During a soul-searching visit to the city, Stewart met Alaine Alldaffer, casting director for Playwrights Horizons. She asked him to be a reader at one of her auditions and was so impressed with his ability to work with the actors in the room that Stewart was hired as a casting associate. After a year absorbing Alldaffer's love of actors and enthusiasm for the job, Stewart briefly worked for another small casting office before becoming the director of casting for the Weisslers' National Artists Management Company, where "Chicago" was his primary focus.
Several years later, Stewart was again thinking bigger. He opened Duncan Stewart and Company in May 2011 with his partner Benton Whitley, whom he had initially hired as an associate at National Artists Management Company. "I liked that he challenged me, and me him," Stewart says of Whitley. "I get along well with personalities that are strong, vibrant, and audacious. It's a great partnership. I didn't move down to New York from Canada to work with wallflowers."
The two continue to cast the Broadway, London, and touring companies of "Chicago" and the national tour of "La Cage aux Folles" for the Weisslers, and they have also expanded their business to include New York's "Radio City Christmas Spectacular," the West End production of "Thriller Live," Broadway-style theatrical productions for Royal Caribbean cruise line, the new Beach Boys musical "Surf" in Las Vegas, and regional theater productions such as Diane Paulus' upcoming revival of "Pippin" at the American Repertory Theater in Cambridge, Mass.
"I do believe that anything is possible," Stewart says. "I never thought I'd be a casting director on Broadway, but I wanted to be on Broadway and here I am."