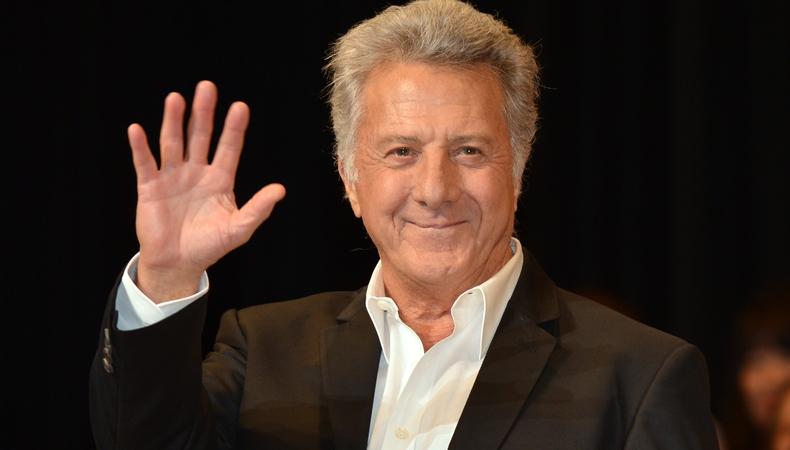 Actor Dustin Hoffman, comedian and television host David Letterman, ballerina Natalia Makarova, musician Buddy Guy, and rock band Led Zeppelin will receive this year's Kennedy Center Honors, the John F. Kennedy Center for the Performing Arts announced on Wednesday.
The awards are among the most prestigious in the nation and recognize artists for their contributions to the American culture through film, television, theater, dance, music, and opera. President Barack Obama will be honoring the recipients at the Honors Gala on Dec. 2 at the Kennedy Center Opera House in Washington, D.C. The celebration will expand to Hollywood, New York, and other arts capitals around the world where various artists will perform tributes to the honorees. Three-time Emmy Award winners George Stevens Jr. and Michael Stevens will produce the show.
Dustin Hoffman, 75, has been in the entertainment industry for nearly 60 years, earning two Oscars, five Golden Globes, an Emmy, and an AFI Lifetime Achievement Award. Kennedy Center Chairman David M. Rubenstein described Hoffman as "one of the most versatile and iconoclastic actors of this or any generation" in the announcement.
For his 30 years of late night programming, David Letterman, 65, is being recognized for his influence on television and for entertaining audiences with his "unconventional wit and charm," Rubenstein said in the release. Letterman is among the most nominated people in Emmy Award history, with 52 nominations over his career.
Those being recognized were chosen by the Kennedy Center's national artists committee as well as past Kennedy Center Honorees, including Kirk Douglas, Meryl Streep, and Oprah Winfrey.
The Honors Gala will be broadcast by CBS on Wednesday, Dec. 26, at 9 p.m. ET/PT.