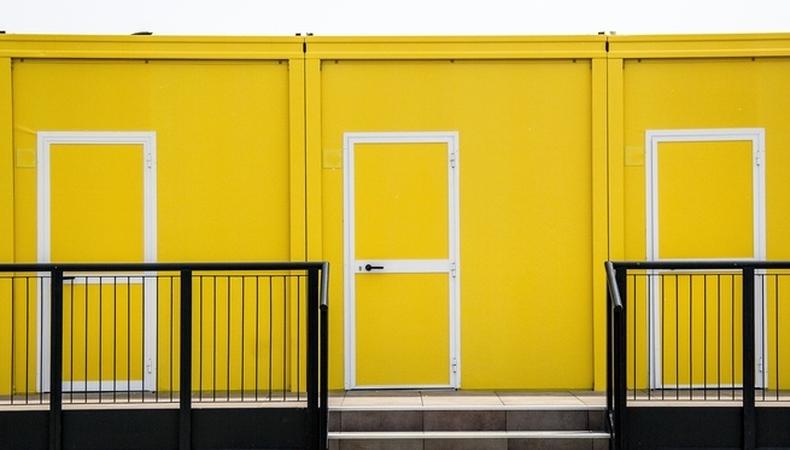 A storage company is seeking a spokesperson for an ad campaign to play the role of "Storage Master." According to the company, "The Storage Master will be a New Yorker's guide to reaching "Storage Nirvana." He or she will impart storage wisdom to harried and hurried Manhattanites. The Storage Master speaks of the tangible benefits of expert storage and how it can help demanding New Yorkers in their stressful storage moments, ultimately achieving balance and enlightenment. Talent does not have to know anything about storage."
The company is looking for male and female talent for the spot, aged 35–65. The part is "sage-like, sophisticated, and funny." The Storage Master knows his or her stuff and must "carry themselves with smart confident air, have a definite comedic bent to his or her personality, and should always be ready with a funny quip. He or she needs to have a New York know-how attitude and relate to New Yorkers. The Storage Master's voice has a comforting and zen quality. He or she has a soulful and mystical aura while offering their sage advice. Talent must be comfortable in simple spiritual poses (for possible character development)." The company is seeking talent who is great with improv and comedic timing.
Comedians, yoga instructors, magicians, social media stars, and stage performers of all types are encouraged to apply. The role has the potential to become long-term.
There will be 2-3 rehearsal and production days beginning on March 1 in New York City. Pay is $7,500 for a total buyout, in perpetuity. Usage will include print, billboards, and digital video. For name talent, pay is negotiable to a higher rate.
Find more information and apply for your chance to be the Storage Master here.
Check out Backstage's commercial audition listings!