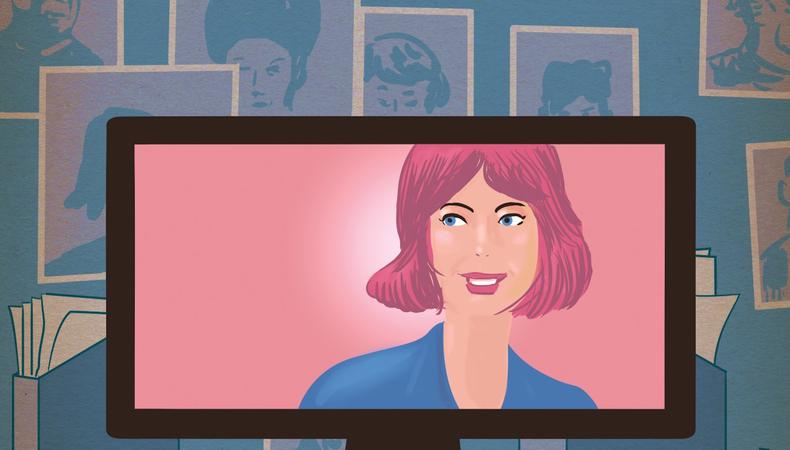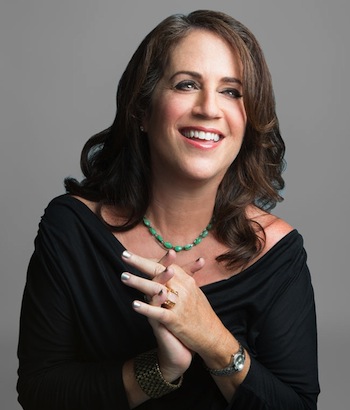 I learn so much about the camera from casting, auditions, coaching, and my classes. The camera sees everything—it knows what you're thinking.
The one thing I notice that is consistently wrong with self-taped auditions is the eye line of the auditioner. Your eye line is where you're looking within the scene, and it's best to make sure to put your reader right next to the camera, almost straddling the tripod—slightly behind it or slightly in front of it, but clearing the camera lens.
This will create the perfect eye line for you and for your viewer. I see a lot of self-taped auditions where the reader is too far away from the camera (either to the left or right) and it draws your eyes off camera and you end up almost in profile. For me, the key to a good audition is your eyes. I need to see 'em!
I drum it into students and coaching clients to make sure their eye line is directed toward the reader. I even encourage them to ask the reader to stand, if they're standing in the scene, so that you're not gazing down at a seated person. Get comfortable with saying, "Would you mind standing? It'll really help my eye line." This shows that you know what you're doing and that you know the camera. It also helps you take control of your audition. It's what I call my "Ask/tell them what you need." If you ask nicely and politely, we will almost always grant your request.
That said, you must connect with your reader, even if your reader is not right next to the camera. One of my coaching clients had a dilemma the other day in an audition. The casting director with whom he was reading wasn't next to the camera; he was standing about 5 feet away. Because I had told my client to make sure his eye line was good for camera, he didn't connect at all with his scene partner. He thought if he looked directly at the casting director while doing the scene it would be too off-putting for her and make her uncomfortable. Far from it. We need you to connect to us. The feedback was that he wasn't connecting and was acting off into the background.
If there's a third person in the scene, direct your eye line just a few inches to the other side of the camera, not so far off that we see you in profile.
Sometimes you need to make a camera "cheat" for an audition. If you're in a scene where you're talking to a dying woman in a hospital bed and you're looking down toward the bed (which is what the scene calls for), all we're going to see is the top of your eyelids and we'll miss so much of your emotion. Instead, "cheat" the woman in the bed, toward the camera but not directly into the camera lens.
If you have any questions about where to direct your eyes (which is almost always going to be toward your reader), just ask!
Like this advice? Check out more of Marci Liroff's articles!
Known for her work in film and television, producer and casting director Marci Liroff has worked with some of the most successful directors in the world such as Steven Spielberg, Ridley Scott, Mark Waters, Christopher Nolan, Brad Bird, and Herbert Ross. While working at Fenton-Feinberg Casting, she, along with Mike Fenton, cast such films as "A Christmas Story," "Poltergeist," "E.T. – The Extra Terrestrial," "Indiana Jones and the Temple of Doom," and "Blade Runner." After establishing her own casting company in 1983, Liroff cast "Footloose," "St. Elmo's Fire," "Pretty in Pink," "The Iron Giant," "The Spitfire Grill," "Untamed Heart," "Freaky Friday," "Mean Girls," "Ghosts of Girlfriends Past," "Mr. Popper's Penguins," "Vampire Academy," and the upcoming "The Sublime and Beautiful," which she produced as well.
Liroff is also an acting coach, and her three-night Audition Bootcamp has empowered actors to view the audition process in a new light. The class spawned an online course available at Udemy entitled "How To Audition For Film and Television: Audition Bootcamp".
Visit Liroff online at marciliroff.com, follow her on Twitter @marciliroff and Facebook, and watch her advice videos on YouTube. You can also read her blog.