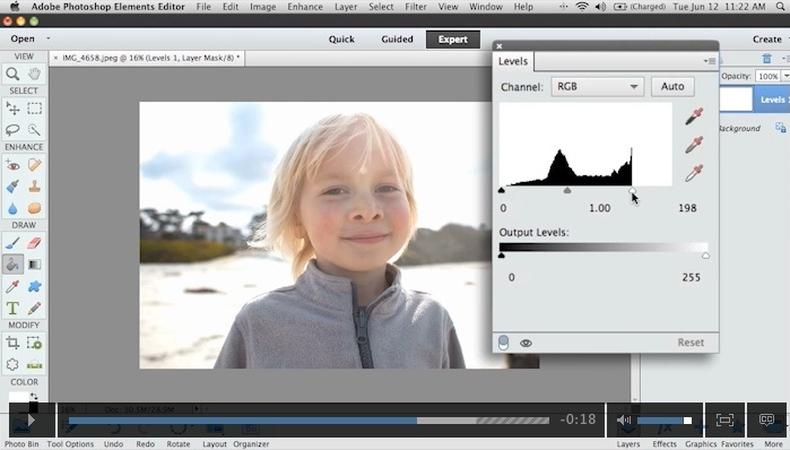 What It Is
Adobe Premiere Elements 12
What It Does
Feature-rich, affordable consumer-level video editing.
Where to Buy It
www.adobe.com/products/premiere-elements.html
What It Costs
$99.99 (new)
$79.99 (upgrade)
When you think about software that helps you create or edit files of a more artistic bent, Adobe is what always comes to mind. Photoshop is its most famous product, of course, but Flash, Illustrator, Dreamweaver, and all the rest aren't far behind. Nor, for that matter, is the video editor Premiere Pro, though that's perhaps the company's most professionally oriented product—as it's designed for creating actual movies, not just videos. For that, and similar smaller jobs, Adobe offers the consumer-oriented Premiere Elements, recently released in version 12.
Though its particular set of features is really aimed at home video use, it's powerful enough for you to use for serious projects—and easy enough that you'll manage just fine even if you're not an expert. You locate your photos and clips (including, now, from your mobile devices, such as phones and tablets), drag them onto the timeline, and then begin apply the transitions, filters, and effects you want so they become a polished video.
Version 12 includes a number of enhanced features, including more in-line editing and tweaking options, more film and music effects for adding variety or a genuine soundtrack to your shots when you compile them, motion tracking for inserting objects or text that follow certain elements of the video that you specify, and a wider variety of ways to share your final product.
The biggest of the new features is probably the addition of adjustment layers, which let you make changes to specific elements without affecting other parts of your video. That's handy, as is Auto Smart Tone for adjusting color on a large scale. Adobe has also built out Guided Edits mode (previously seen only in Photoshop) so you can access wizard-style tutorials of most popular functions. But this isn't a lot of changes, all told—they brand Premiere Elements 12 as, at best, an incremental release not everyone will need, especially if they already have video editing software they love.
What sets apart Premiere Elements from the competition, of course, is the Adobe imprimatur, which is undeniable, and its tight integration and relationship with the Photoshop Elements photo editor. As if acknowledging that both together offer you something you don't get from them individually, you'll pay $149.99 for the pair as opposed to $99.99 for just one. (If you're upgrading from a previous version, you'll save even more.)
Say what you will, that's a terrific bargain and well worth paying for even if Windows Movie Maker and iMovie are free. They're good for what you pay for them, but Premiere Elements takes things to another level, even if it doesn't always give you quite as much bang for the buck as you might want.