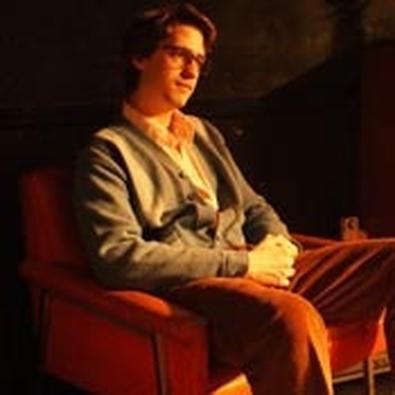 Ecstasy may be the most sarcastic play title in the English language. The people inhabiting Mike Leigh's gray 1979 London live in a world cornered by disappointment, compromise, and futility -- and possibility, perhaps. Yet it's an engaging play, here staged with energetic, sharp performances, directed crisply by Sara Laudonia.
We first meet Jean (Mary Monahan) in bed with Roy (Josh Marcantel), a lover who is married and violent. He leaves without even a cup of tea—no lasting ecstasy here. Jean's friend Dawn (Gina LeMoine), bubbly and overwhelming, arrives bearing clothing for Jean and an invitation to go out the next night. In another scene, Roy returns to a colder Jean. Roy's wife arrives, played with searing fury by Lore Davis. In the violence that follows, Jean's bed breaks. Dawn; her husband, Mick (Brandon McCluskey); and Len (Stephen Heskett), an old pal recently moved back to town, come over to Jean's flat to fix it.
The foursome drinks, reminisces, sings, listens to Elvis and Dolly Parton, and discusses life in general in a long, unbroken scene that is the heart of the play. Leigh is known for writing dialogue based on actor improvisation, and at times it really does feel as though you're stuck without a drink at someone else's all-night rap session. An intermission before the endless drunken party in the bleak flat would help focus attention.
Thanks to dialect coach Page Clements, the various accents sound natural. McCluskey's jovial Irishman is the life of the party, and a great match for his talky wife. They bicker but are still connected. When they dance and make out, it's so sweet that Jean leaves the room and poor sad sack Len doesn't know where to look. Their longing for love bravely resists the bleakness that seems to surround them.
Presented by Black Door Theatre Company in association with Horse Trade Theater Group
at the Red Room, 85 E. Fourth St., 3rd floor, NYC.
Jan. 9–25. Thu.–Sat., 8 p.m.; Sun., 3 p.m.
(212) 868-4444 or Smart Tix.