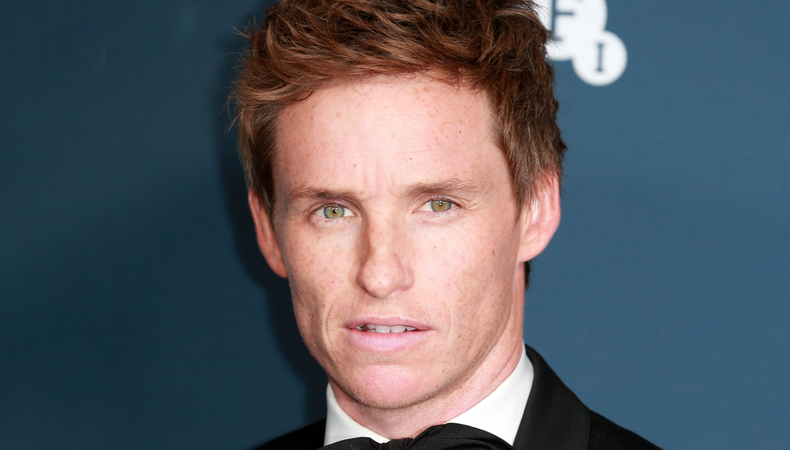 In the Envelope: The Actor's Podcast features in-depth conversations with today's most noteworthy actors and creators. Join host and senior editor Vinnie Mancuso for this guide to living the creative life from those who are doing it every day.
Eddie Redmayne is an Oscar, Tony, SAG, and Olivier Award winner because he puts in the work. Whether it's a "Cabaret" revival, the massive "Fantastic Beasts" franchise, or quiet true crime character studies like "The Good Nurse," the actor always finds his character in the preparation process.
"The more you can go and just gain insight into what [the role] is, the more ideas you can come with on the day," he says. "Whether it's props or costume, I try to get ahead of all that. So there's always something surprising on the day. You only have such a limited period on camera to find ideas, so it's good to have some sort of runway."
On this episode on In the Envelope: The Actor's Podcast, Redmayne explains what he learned from the major roles in his career, including blockbusters like "Jupiter Ascending" and his subtler turns in "The Theory of Everything" and "The Danish Girl."
To prepare to play serial killer Charlie Cullen in "The Good Nurse," Redmayne had a vital conversation with a real-life figure.
"When I was speaking to the real Amy Lachlan, the character that [Jessica Chastain] plays… she described how this man was kind, incredibly loyal, funny, self-deprecating, and how he saved her life. Then she described that there was another human being who she met just twice. She described it as a dissociative personality, she said something happened to his eyes. One eye drifted off. He was empty, like a vessel. And arrogant, and sort of truculent. That idea of it being dissociative, of it being two people, was the 'in' for me. Before, I had been trying to marry these moments; there has to be a chord between them. When she said that the appearance was two different people, even though I knew I was going to be creating one person, it freed me up to invest truly in the friendship and never, for me, to give signs. Quite a few of the scenes, even the tense ones, the tension isn't because he appears creepy. That's pure circumstance. I never went into a scene playing the intention of creepy."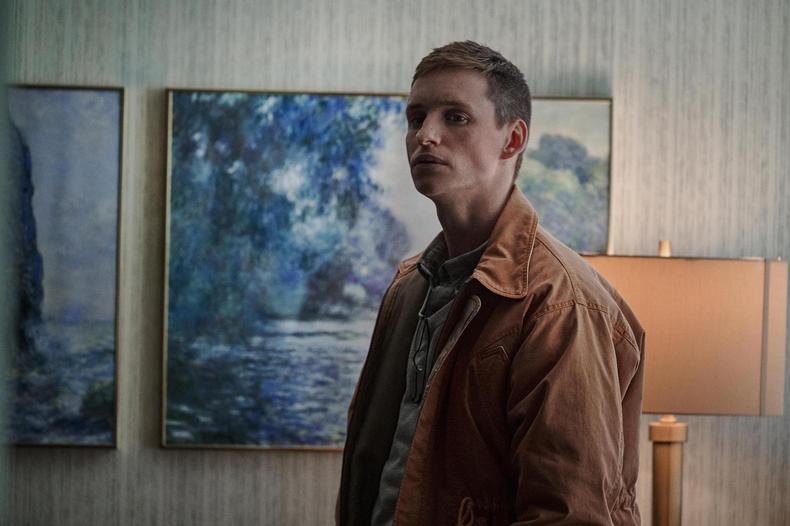 "The Good Nurse" Credit: JoJo Whilden / Netflix
The actor has complex feelings about the status of "Fantastic Beasts" and his chance at returning as lead character Newt Scamander.
"Honestly, [it's] complicated. I signed on to these films from having read the first script. When you're on set for the first film, there'd always be stories about what the future story was going to be. But then, we were often kept in the dark about... on films of that scale, you don't have much input into the trajectory. That's all in [JK Rowling's] mind. So you wait to see what you're given, honestly. But I adore [Newt] so much. I love being in his skin. But you have no idea where it's going to go. It does feel strange, like a treading water quality, when you have no idea if there's a resolution. I know he ends up married in Dorset to Tina, played by Katherine Waterston. Dorset is a very beautiful part of the world, so he ends up happy."
"Jupiter Ascending" provided a valuable lesson in blockbuster acting.
"When I read the script, it was so insane and brilliantly drawn and so in [the Wachowskis'] imagination, that I could basically never imagine what it was going to be. And I love that. I find it so extraordinary when you go to the cinema and your jaw drops with people's vision, whether it works or not. I love when someone takes sort of a massive punt and it doesn't seem derivative and it comes from somewhere completely new. But I did learn from that, particularly going into the 'Fantastic Beasts' movies, that when you're working in a world of green screen, you do actually need quite specific knowledge of what's surrounding you. That was a good learning lesson for heading off into the world of CGI."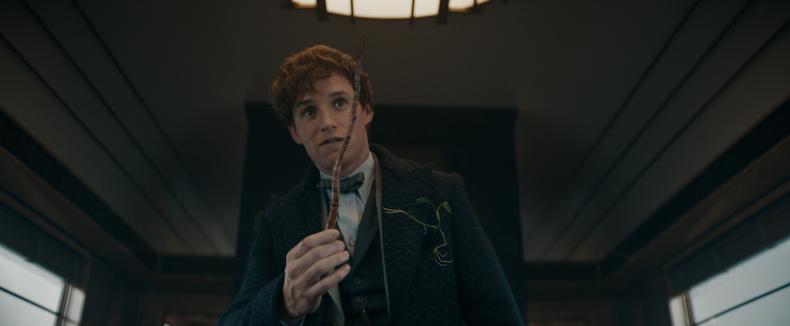 "Fantastic Beasts: The Secrets of Dumbledore" Courtesy of Warner Bros. Pictures
His experience in "The Good Nurse" pushed him out of his comfort zone—and led to his Olivier Award winning performance as the Emcee in 'Cabaret'
"I was totally regalvanized by the goodness of Jessica Chastain. She is an extraordinary actor, a formidable person, and a real optimist. She is fucking brilliant, confident, and strong. Any moments of doubt I had, she was so galvanizing. And I kind of got bored of doubt, basically. ['The Good Nurse' director] Tobias Lindholm had also reinvigorated my love of film through pushing me, and allowing space in takes to not feel rushed. He did that thing I dream of as an actor, which is when a director goes: 'great, we've got it, now do one to just play.'
After that, I knew I was going to start doing these workshops for 'Cabaret,' and I'd fallen back in love with what we do. I'd always dreamt of going to this school in Paris called Lecoq, which is a physical theatre school... I basically wanted to keep pushing myself outside of my comfort zone. I wanted to be able to humiliate myself. I wanted to arrive in the rehearsal for 'Cabaret' feeling like I could try and fail at anything; to be able to make a fool of myself without it mattering. Why not go to Paris and do physical theatre, which I'd never done before?"
Listen and subscribe to In the Envelope: The Actor's Podcast to hear our full conversation with Redmayne: