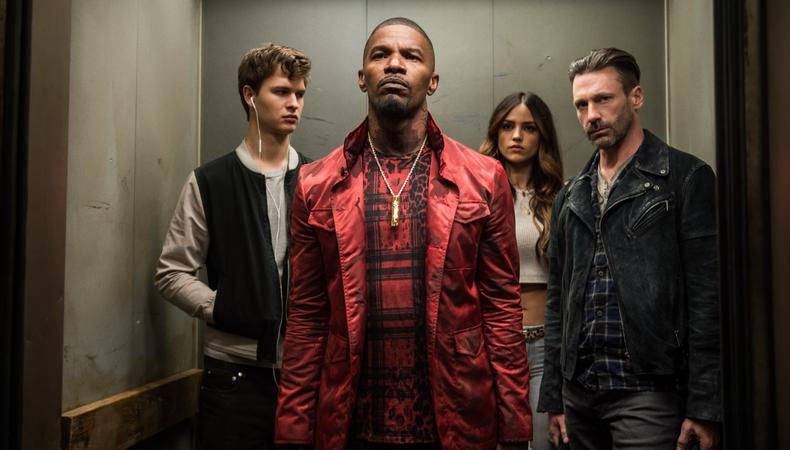 Following an explosively buzzy premiere at South by Southwest 2017, TriStar Pictures' "Baby Driver" has become one of the first films to enter this year's awards conversation.
Writer-director Edgar Wright gained critical success and a devoted fan base with his 2004 horror-comedy "Shaun of the Dead," 2010 action-adventure "Scott Pilgrim vs. the World," and more. "Baby Driver," which filmed last year in Atlanta and screened March 11 at SXSW to immediate raves, marks the first U.S. premiere for the English filmmaker.
Atlanta Now Casting: Short Film "Capital Vice" + More Projects
Ansel Elgort stars as a young getaway driver whose abilities behind the wheel are fueled by his personal soundtrack. Coerced into a series of heists by Kevin Spacey's crime boss, Baby, as he's known, is torn between the gang (Jamie Foxx, Jon Hamm, and Jon Bernthal among them) and an honest life with the girl of his dreams (Lily James). The film's kickass soundtrack is so integral to its appeal, critics are already dubbing it a musical crime thriller.
Check out the new, adrenaline-fueled trailer for "Baby Driver" below. Could Wright or leading actor Elgort have a shot at Oscar glory? The film is slated for an awards-friendly release Aug. 11.
Check out our film audition listings! And for advice on launching your on-camera career, visit Backstage's YouTube channel!