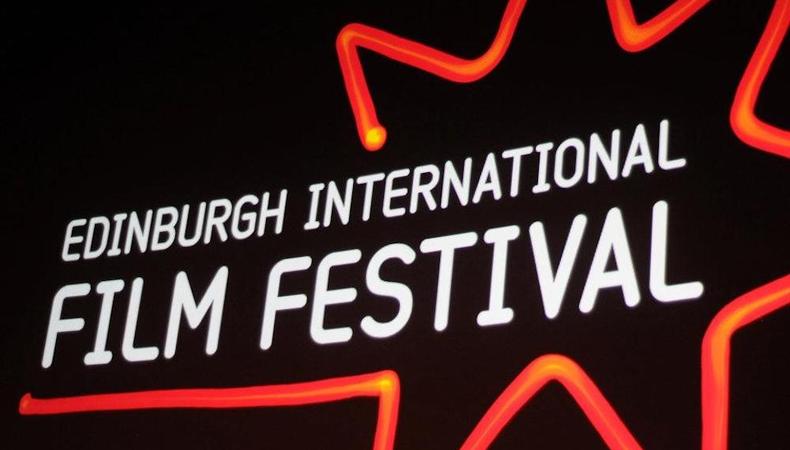 Hello and welcome back to our roundup of news stories from theatre, film, and television.
FILM
Glastonbury has barely begun but already the bands have been overshadowed by Johnny Depp's mention of an assassination attempt on U.S. President Donald Trump. The actor was introducing a screening of his film "The Libertine" when he asked, "Can you bring Trump here?" After boos from the crowd, he said, "You misunderstand completely. When was the last time an actor assassinated a president?" Alluding to the assassination of President Abraham Lincoln by the actor John Wilkes Booth in 1865, Depp acknowledged at the time that this might get him in hot water with the press, especially back home. We'll have to see what the media fallout is but, after the reputational damage of his recent marriage breakdown, chances are that news outlets won't give him an easy ride.
From one festival to another now, in Edinburgh, the annual citywide International Film Festival began last week with Kevin Bacon gracing the red carpet and appearing at a screening of his latest feature "The Story of a Girl". The film follows a young girl dealing with the fallout of a viral sex tape and is directed by Bacon's wife and "The Closer" star Kyra Sedgwick. The first of Edinburgh's many festivals is also premiering Aisling Walsh's Irish-Canadian drama "Maudie," starring Sally Hawkins and Ethan Hawke which picked up an award at The Vancouver International Film Festival as well as the Indian black comedy "Newton," starring Rajkummar Rao, and new British film "Just Charlie". Actors, directors, and documentary makers from Scotland and beyond turned out for the opening gala. Also in town was Richard E Grant, attending a 30th-anniversary screening of the cult classic "Withnail and I".
British screenwriter and director Edgar Wright ("Shaun of the Dead") has had a brilliant pre-opening for "Baby Driver", his largest and most ambitious film to date. The four- and five-star reviews keep tumbling in, suggesting that this unlikely tale of a young getaway driver who is coerced into working for a crime boss might be the big hit of the summer. It will also introduce British audiences to the young Ansel Elgort, previously known for "The Fault In Our Stars" but now surely destined for a faultless ascendance to stardom. The film co-stars Jamie Foxx and John Hamm and Kevin Spacey and opens in the UK on the 28th of June.
At the other end of the critical spectrum, Brendan Gleeson and Diane Keaton's later life romance "Hampstead" has not been well-received, in part because people have complained that it gets London wrong. Londoners, have a look for yourself and let us know.
THEATRE
Talking of getting it wrong, The Donmar's new musical "Committee" (or, for its full title, "The Public Administration and Constitutional Affairs Committee Takes Oral Evidence on Whitehall's Relationship with Kids Company") follows the investigation into how things went so badly for the children's charity and opened on Saturday in the West End. The production is an edited version of the parliamentary transcript from 2015 when Camila Batmanghelidjh, founder of Kids Company, and former chairman Alan Yentob gave evidence about the collapse of the charity. Music is by Tom Deering and the production is directed by Adam Penford with Sandra Marvin and Omar Ebrahim playing Camilla Batmanghelidjh and veteran broadcaster Alan Yentob, respectively. The Donmar proudly states that it has not sought permission from anyone—including parliament—in making this production.
In West End casting news, in "Apologia" Stockard Channing will be joined by "Downton Abbey" star Laura Carmichael at the Trafalgar Studios this autumn. Alongside them will be Desmond Barrit and Joseph Millson in a production telling the story of an art historian and the dysfunctional relationship with her sons. Last seen at the very same theatre in Jamie Lloyd's production of "The Maids", Carmichael joins another face from TV, "Doctor Who" star Freema Agyeman.
That's all for this week. Do post in the comments if there's anything you think we missed or want us to include for next time!
Check out Backstage's London audition listings!