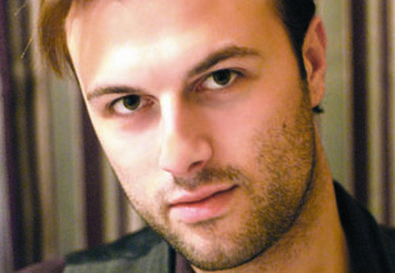 Edward Miskie doesn't believe in rejection. He thinks everything is part of the process and will lead to something beneficial—if not an acting job, maybe a contact, a recommendation, a bit of advice—and he's patient. This conviction was confirmed when his first appearance at a combined audition set off a chain of events that resulted, almost a year later, in his landing a role in the musical "Rooms: A Rock Romance" at the Spirit of Broadway Theater in Norwich, Conn.
In March 2009, the Pennsylvania native registered for New York's annual StrawHat auditions after seeing a notice in Back Stage. At StrawHat, performers each get about 90 seconds in front of 20 or more representatives from an array of regional theaters. Miskie didn't get any parts that day, and he let himself consider his disappointment briefly, then "chalked the whole thing up to experience," he says.
About nine months later, he got a call from a woman who'd been at StrawHat and who asked him to attend a closed call for a summer-stock season. There were two other men there. Miskie sang "Sarah" from "The Civil War," and afterward one of the guys told him he knew someone who needed to cast a strong male singer. Two days after the closed audition, Miskie got a call from the director of "Rooms." By the end of February, he was cast as Ian Wallace, a reclusive alcoholic musician.
"The most important thing I've learned as an actor: Get to know everyone," Miskie says. "No one is unimportant. You can never know too many people. Networking is super important."
And then there's mastering your craft. Miskie has had about 12 years of formal vocal training, most recently with Badiene Magaziner, an influential figure in his career. "Edward has worked very hard and is constantly learning new repertoire," Magaziner says. He "constantly takes the initiative to search out auditions."
The nonunion actor says he auditions frequently when he's between projects—he once went to eight in a day—and takes an intense triple-threat class called My Broadway Dream, conceived by Baayork Lee, even if Broadway isn't necessarily what Miskie is shooting for.
"If I never get there, that's okay," he says. "So many people think that getting hired has everything to do with how good you are. There are a hundred million reasons you might not have gotten it. Once you get past the fact that very few care about how talented you are, this industry becomes so much easier." So too do the waiting and the rebuffs. The futility—but then again, to him no such thing exists.