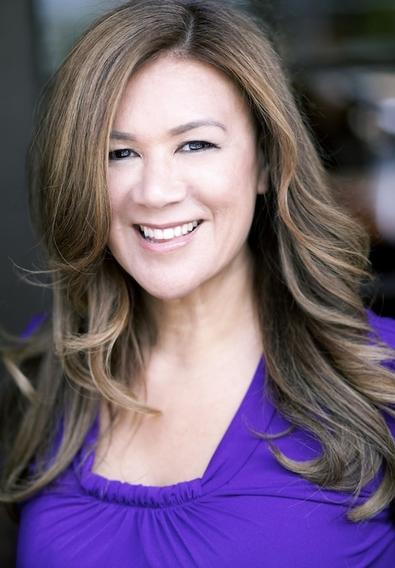 How is this time of year different from any other time of year? August through November is episodic season. It is the time that sets us up for the following year. It is a very hectic time—more so than pilot season, many would argue. It's an opportunity to audition for new and returning shows for the upcoming television season. So, how do you plan for success?
1. Materials. Update and upload your new headshots, resumes, and demo reels to your online sites. Same day auditions are becoming the norm. Callbacks are often scheduled on the same day as your initial audition. Have extra headshots with you, as some offices will want the hard copies. Have your standard wardrobe pieces in your car ready to go for the last minute auditions. Plan ahead.
2. Reconnect. Now is the time to reconnect with the casting directors, producers, and directors who know you or you haven't seen in a while. If you haven't researched yet, it's time to reach out to the casting offices of the shows you'd like to book. Post on social media sites and send out postcards, e-mails, and newsletters, letting them know you have a new rep, new headshots, etc. Drop-offs are becoming more of an intrusion now, so resist it unless previously OK'ed with that office.
3. Audition class. Episodic moves quickly. This is not the time to be concentrating on deep philosophical scene study. Prepare and be ready for what to do in the audition room "right now." Audition class should always be on-camera with the flexibility to bring any upcoming audition sides to class.
4. Trending. Is there a lot of comedy casting this season? It looks like there is, so make sure you brush up on your sketch and improv. Your online headshots should include pictures that fit that market also. A dramatic shot oftentimes will not translate. Know your market.
5. Day job. For those who work an outside job in addition to acting, create an adaptable environment. Develop a community of people who can watch your baby while you audition. Find people who will cover for you at a moment's notice at your job and work with a boss who has great flexibility with your schedule.
6. Availability. Your rep will want you to be 100 percent available during episodic season. Short of a family or health emergency, why would you book out? If you happen to be out of town, tell your rep the moment you know, not when you're at the gate ready to fly out. Casting is e-mailing and/or calling out appointments, and we expect a quick confirmation from your rep.
7. Communicate. Pick up your phone. Quickly respond to your email. Send a text. Whatever the agreed upon communication you have with your rep, let them know as soon as possible if you're available, interested, and confirmed for that appointment. Casting is putting pressure on the rep for a confirmation, especially when we have a producer session. If you do not respond quickly to the appointment request we could cancel your appointment. I've done this several times to ensure I have a confirmed session without any appointment time gaps.
8. Coaching. If your rep wants you to coach or if you know you need a trained outside eye to help you nail your audition or call-back, it means get coaching with a trained professional. Resist working with your actor friends who help you run lines. That's not coaching. Research and consult with a couple coaches ahead of time so you won't be scrambling when you get your last minute appointment. A trained coach will work with you on the details of character and story, nuance and technique to make sure your read is personal, grounded, fierce and unique to the 10 or 20 others reading for the same role.
9. Self-taping. Thankfully, with reasonably priced video cameras, smartphones, coaches who tape, and taping facilities, there's no excuse for not being able to self-tape with a quick turnaround. If you have the luxury of a few days to self-tape, do not wait for the last minute to do it, as your rep may need a retape of a scene. If this is the only avenue to provide your audition then know how to do it properly, and practice now. Here's a link to my article on self-taping.
10. Powerful impression. Self-taping has become the norm for many projects, and it is a necessity if you're on another coast, on set, or out of town. It brings value and ease to the casting process. However, it will never be as powerful as the connection you make showing up to the audition room working with the director and producers. I can't tell you how many times I've viewed terrific self-tape auditions, the talent becomes a contender for the role, and it ends up going to the person who was able to physically show up. That connection made while sharing your performance, collaborating on the re-direct, and chatting with the room leaves a powerful impression on how you'll interact on set with them and other cast.
11. Local hire. If you can be a local hire, working in another state other than the one you currently reside in, let your rep know. With so many shows shooting out of state, it's desirable. Remember, you will have to provide round trip flight, transportation to/from set, lodging, no per diem, and some states will want proof of residence. Many have found reacquainting with old friends through social media has opened up the prospect of local hire. Make sure it's financially viable for you to do this—a guest star or guest star recurring. Start a travel fund.
12. Leave your whine at the bar. "There are so many people here." "Nobody looks like me." "Everybody looks like me." "I've been waiting a really long time." "I just got the sides." "There are so many people in the audition room." "I have three auditions today." Your job is auditioning. You get the opportunity, when so many others don't, to share what you love. How great it is to not look like everyone when you arrive. Maybe another role is being added. We know you just got the sides because we sent them to your rep. Everybody's in the same boat, and we're going to work with you. And to have overflowing attendance in the audition room to view your performance—how great is that!?
Caroline Liem is a casting director, audition coach and teacher based in Los Angeles. Her highly acclaimed film/TV audition and text analysis classes have been taught throughout the U.S. both privately and at universities. For more information on audition coaching, her adult class BOOM THE ROOM, as well as her TEEN/YOUTH classes visit www.CarolineLiem.com
Caroline has cast independent films, studio features, and television pilot/series for Disney Studios, Nick Jr, Warner Brothers, Sony, Paramount, Twentieth Century Fox, ABC, CBS, NBC, WB, and Fox. She is the co-founder of COLLEGE TO CAREER ACTING, coaching young actors through their transitions from high school into college & college into the professional world. For updates on what she's casting and teaching "like" her on Facebook and follow her on Twitter @CarolineLiem.