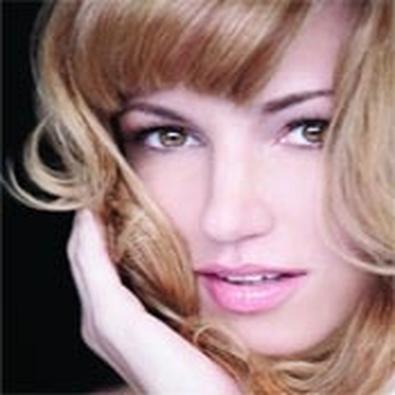 It's probably the most rewarding thing I've ever done in my life, and the most exhausting," says singer-actor-songwriter Deborah Gibson of her performing arts camp, Electric Youth, "because kids will demand your energy, and you're shaping their lives. It's fun as a performer to take a back seat and mentor and realize there's a whole other generation coming up."
The name of the camp is derived from a hit song Gibson wrote and performed as a teenager. The camp started last year with a two-week summer session in Hollywood and a five-day winter camp in New York. This year's summer program will take place July 6–19 in Los Angeles. The audition date is set for March 1.
"I was really tired of the media pounding kids over the head with the message that reality TV is the way to become a star," she says, "and seeing the Paris Hiltons of the world dancing on tabletops in clubs and getting all this attention. I just felt that kids needed a reminder that there is no shortcut to success. You have to have skills and know your craft if you want a real career. Some people just want to be a star or a celebrity by any means, but this is for kids who want an actual career. I don't think kids know the difference. They see people who are celebrities who have a five-year life span of fame. To a kid, that's an eternity. My point was, here I am, 22 years in the business. I'm not on the cover of People magazine every week, but I've worked in the industry for that time. I've been able to do that by being versatile."
Gibson emphasizes that her camp offers a taste of many performing arts, from pop music to musical theatre to drama. "Kids have a remarkable capacity to learn many things," she says. The most unique feature, she feels, is the songwriting class, in which she instructs the campers in "taking anything emotionally you're going through and channeling it into a song."
Asked what she's looking for in an applicant, Gibson replies, "We're not looking for the kid who was all polished and belting their high E and their song from Wicked. Last year there was a 17-year-old girl who drove in and phoned every five minutes saying, 'I'm almost there; I'm in traffic.' She came in with Shakespeare prepared. That showed me that she wanted to do something special. Then there were other kids who had a natural talent, but they were lazy. If you're too lazy to prepare, that's not the vibe I want at the camp.
"What really makes a great actor is not being hammy or being put on; it's being real and natural," she continues. "That was one of Howard Fine's favorite things about being involved in the camp." Fine is a prominent acting teacher in L.A. "He always works with adults, and it was fun for him to take those kids that had developed those bad habits; he enjoyed breaking that down. He also enjoyed working with those kids who were so raw and so real and hadn't yet developed bad habits."
"I was blown away by the kids," agrees Fine, who will be returning for another summer. "Not the children who were incredibly precocious but 'real' children who are spontaneous, not in their heads yet, and have full imaginations. If you can get them at that age and celebrate that in them, then you might be able to keep them open and free for the rest of their lives. Whether or not they use it to go on for an acting career, it's certainly an excellent thing for children to be exposed to."
The camp is for young people ages 10–20. An application can be downloaded from DeborahGibson'sElectric Youth