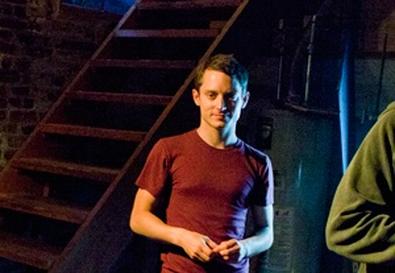 Though he starred in one of the most popular movie trilogies of all time and has worked with the best in the business, "Wilfred" star Elijah Wood has never taken an acting lesson.
"I feel like maybe I took a monologue class or something briefly when I was 8, but I'm not sure," the actor says. "But it's really been life experience and learning from other actors."
Because he began in the business at such a young age, Wood says he didn't initially think of it as a career. That all changed around the time he shot the 1997 drama "The Ice Storm," directed by Ang Lee. "When I was a teenager, I think I became aware of wanting a sense of longevity, hoping for a career. It also came in line with my more sophisticated appreciation of what I was doing and a better knowledge of cinema and film," says Wood. " 'Ice Storm' had a huge impact on me. It was so different from anything I'd worked on prior. I still think it's one of the greatest movies I've ever been a part of."
Wood will appear on the cover of Back Stage, on newsstands on Thursday, June 14! Read more about the issue here.