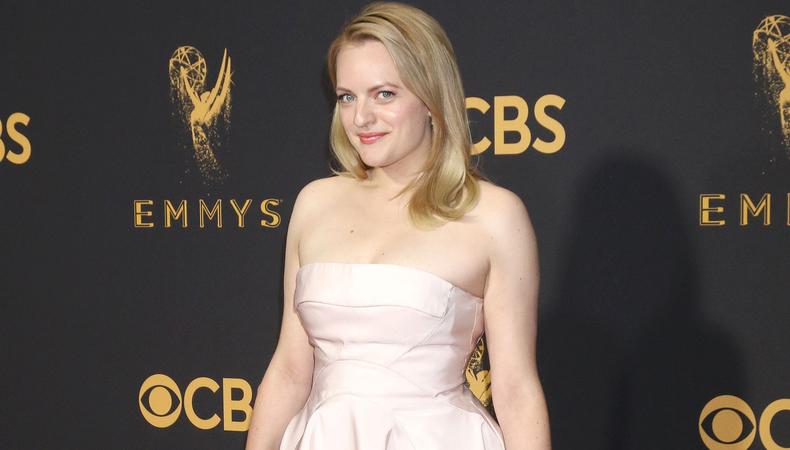 Despite winning 21 major awards as of now, Elisabeth Moss views the trophies as supplementary to her craft. While she waits for the upcoming 2018 Primetime Emmy results for her performance in Season 2 of Hulu's "The Handmaid's Tale," the producer-star focuses on telling stories that her writers intended for her to tell.
In an interview for Backstage's awards podcast "In the Envelope," Moss describes the best audition advice she ever received. Jane Campion, the writer and director for SundanceTV's "Top of the Lake," called Moss before her audition. "She said to me, 'Don't worry about hitting the bullseye, just get the dart on the board,' " she remembers. "And for me that was the greatest gift she could have given me."
Moss released a great amount of anxiety and reframed her perspective for that audition. "I was still really nervous, but it just made me feel like I wasn't trying to win a Tony...in that audition." Instead, she threw a dart on the board of who the character might be, to see if it stuck. "Well, it was good advice for me because I did get that part." Not only the part—also Critics' Choice and Golden Globe Awards.
READ: Elisabeth Moss Finds Her 10
For Moss, the writing comes first. She looks for compelling work because she argues that great acting relies on great writing. Instead of defining performances in terms of good acting versus bad acting, Moss tends to ask, "What is on the page and what is intended? Do you feel that when you watch? Are you feeling what the writer intended for you to feel?"
The voiceover components of "The Handmaid's Tale" have given Moss many opportunities to pay extra attention to the writing: an "inner life written out for you on the page.... What's better than that?" While acting on screen, Moss had the voiceover script in her head and used that interiority to strengthen her Emmy-winning performance.
Stress over reviews and nominations could make someone go insane. In order to keep her mind clear, Moss grounds herself in her work. "A way to preserve your integrity is to always concentrate on the work first. Put that first and make sure that you're proud of what you did." Ultimately, all of the other stuff is an added bonus or icing on the cake (or a 22nd award on the mantel).
To listen to Moss' "In the Envelope" podcast interview in full (along with Hank Azaria), click here!
Check out Backstage's TV audition listings!