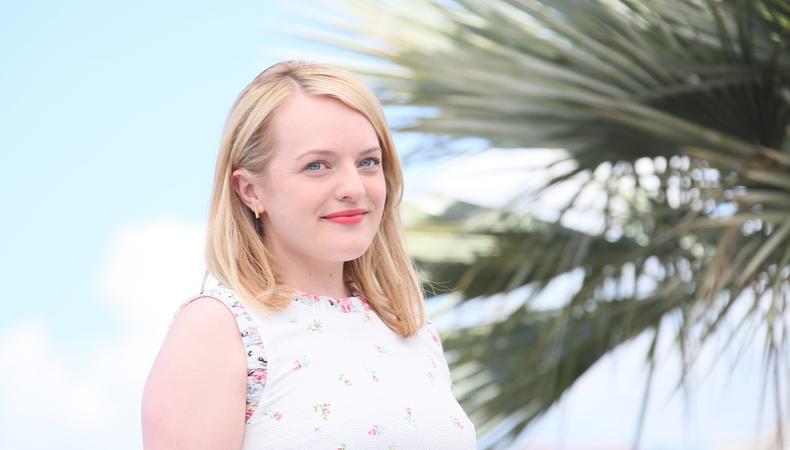 With dozens of castings announced and new projects coming down the pipeline each week across television, film, and theater, it can be near-impossible to keep up. Luckily, Backstage is here to help. Every Friday, we're rounding up the week's industry news you shouldn't miss so you can be sure you're firmly in the know!
Elisabeth Moss lands post-Emmys film role.
Just days after (finally) nabbing an Emmy Award for her work in "The Handmaid's Tale," Moss has lined up a starring role on the big screen. She'll star in the Hayley Schore and Roshan Sethi-penned drama "Call Jane," set in 1960s Chicago, focusing on the underground network of suburban women who provided safe abortions prior to Roe v. Wade. "My Week With Marilyn" director Simon Curtis will helm.
From one "Mad Men" star to another...
Speaking of Moss, her "Mad Men" co-star Jon Hamm has also landed himself a new gig. Hamm will lend his voice to the forthcoming "Star Wars" audiobook, "From a Certain Point of View," playing the character Boba Fett. He joins a cast that also includes Neil Patrick Harris. The book will drop in all forms Oct. 3.
The queen is getting dragon-tatted.
"The Crown" breakout star Claire Foy has lined up her next role and it is decidedly less regal than that on the Netflix series. Foy has signed on for the sequel to "The Girl With the Dragon Tattoo," with the casting confirmed by Sony Pictures. She replaces Rooney Mara, who played the role of Lisbeth Salander in the first 2011 film. That first version's director, David Fincher, will not return for this installment, either; directing duties will be handed to "Don't Breathe" helmer, Fede Alvarez.
The Hollywood Bowl is taking a sweet turn.
The legendary Los Angeles amphitheater will produce a two-night concert salute to Roald Dahl's "Charlie and the Chocolate Factory" on Nov. 3 and 4. Playing the notoriously quirky factory-owner Willy Wonka will be John Stamos, leading a cast that includes Ingrid Michaelson as Mrs. Bucket and "Weird Al" Yankovic as the Oompa Loompas. This presentation, it should be noted, is not a concert production of Broadway's currently-running "Charlie and the Chocolate Factory."
ABC buys fertility comedy.
ABC has just purchased "Fertile," a workplace single-cam comedy from Annie Neal and Doug Robinson. The project, written and executive produced by Neal, depicts a late-thirties fertility doctor in Cleveland who decides to open up her own start-up clinic in the Midwest. No further details, such as aimed-for production timeline or additional creatives, have been announced.
A real housewife's drama is getting even more dramatic.
ABC is also at work on development on "Glass House," a 1970s-set drama based on the life of "Real Housewives of Beverly Hills" star, Kyle Richards. Pushing the project forward is Universal TV, NBCUniversal International Studios, and "The Good Wife" executive producer Leonard Dick, who will write the series.
Jamie Lee Curtis is getting back to her roots.
The actor will return to "Halloween," the 1978 film that was in large part responsible for launching her career at the get-go. Blumhouse Productions shared the news via Twitter, stating that Curtis will reprise her role as Laurie Strode in the film, which will be released by Universal Picture Oct. 19, 2018. The script will be co-written by David Gordon Green with Danny McBride.
Book your own starring role! Check out Backstage's casting calls!