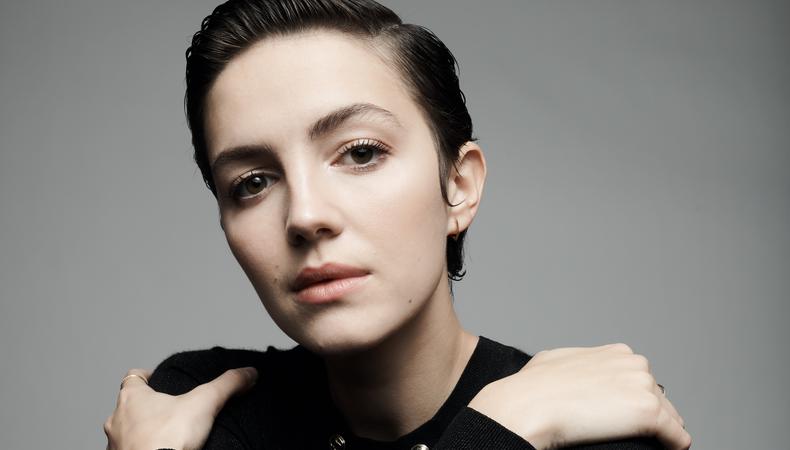 The following Career Dispatches essay was written by Ella Hunt, who stars on the Apple TV+ hit "Dickinson." The second season is now streaming.
When I was 15, I booked my first role in a British indie feature film called "Robot Overlords." It was nine weeks of shooting in Northern Ireland and the Isle of Man during the summer holidays, and I skipped my final GCSE biology exam to make the first day of shooting. Day 2, my Australian co-star, confused, asked several of our crew where he could find "crafty." I remember thinking how bizarre it was that he wanted to do arts and crafts between takes. He had shot several films in America at this point and was used to a different kind (the SAG-AFTRA kind) of on-set experience, and not the scrappy British "bring an apple and a vat of coffee (or vodka) if you wanna make it through the 16-hour shoot day" kind. Later the same day he finally caught the attention of one of our producers and begged, in desperation, "WHERE ARE THE SNACKS?!"
Snacks. An essential part of on-set life. The Mecca that I journey towards several times each day now, on the set of "Dickinson." A place to breath, a place to bond, a place to ponder the health benefits of that third slice of cinnamon swirl Nutella-coated toast of the day. But at the time, 15-year-old, Equity union English me had no idea that I could dare expect or presume that snacks would ever just be available for me on set; that there would even be a designated place, shining, shimmering in all of its chemical-infested glory: CRAFTY.
A few years later, after finishing up my final school exams, I was shooting "The More You Ignore Me" and "Anna and The Apocalypse." These were my first two lead roles, back to back, filmed around the north of England and Scotland. Grueling, thrilling, joyous and exhausting, to this day I believe that what got me through those spitefully cold, teasingly long shoot days was chocolate covered hobnobs, a quintessentially British, oat-y wonder of a biscuit. Some days I would lie to myself that the oats made them count as breakfast. Others, I would clutch them to my breast, willing them to not only be a source of sustenance but of heat as well, to shelter me through those freezing December Blackpool night shoots.
It actually got to the point where I was known across the film sets of Britain as "Hobnob Girl." They were my crutch in awkward mic-up-the-skirt moments; my company in day-long waits to shoot, spent in a tiny trailer; my joy after playing the wracking sobs of Alice in "The More You Ignore Me," going through her miscarriage alone, in her '80s Morrisey-poster-filled bedroom.
Finding joy, whether it be in home videos of cats leaping in terror from cucumbers they mistake to be snakes, or exhilarating cross country runs through landscapes you'd never have imagined yourself to be in if it weren't for your job (if exercise is in fact what you're into), finding the nuggets of gold amongst the piles of shit that as actors we often have to wade through is my biggest piece of advice to all actors out there. Find your joy. Find your hobnobs.
And know that at the end of the tunnel you may find yourself, as I have, gleefully stood in an awe-inspiring New York City film studio, wearing five layers of petticoat, a hoop skirt and a bum-roll, debating whether or not another slice of crafty store bought tres leches cake will make it impossible for the costume department to re-tie your corset.
Looking for remote work? Backstage has got you covered! Click here for auditions you can do from home!