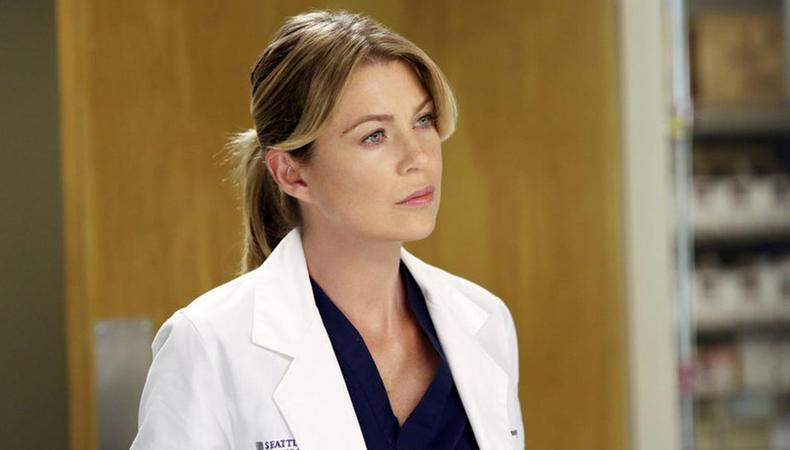 'All the Money in the World' did not Michelle Williams all the money in the world.
Despite having equal screen time, Michelle Williams $625,000 to Mark Wahlberg's $5 million. Cool. (THR)
Speaking of gender pay gaps in Hollywood...
"Black-ish" star Tracee Ellis Ross getting paid "significantly less" than co-star Anthony Anderson. The gap is so severe that Ellis Ross is considering appearing in fewer episodes so she can make up the disparity with other projects. (THR)
It's been a week for Woody Allen...finally.
On Tuesday, Timothée Chalamet said he was giving his wages from his work on Allen's "A Rainy Day in New York" to Time's Up, the L.G.B.T. Center in New York, and RAINN. Later in the week, Colin Firth (who worked with Allen on "Magic in the Moonlight") said he will never work with the writer/director again. On Thursday, Dylan Farrow gave a candid interview to "CBS This Morning" detailing the sexual assault allegations she has been making against her stepfather for over 20 years.
In better news for women...
Most of the principal actors on "Big Little Lies" will get a considerable pay bump in season two, with Resse Witherspoon and Nicole Kidman making $1 million an episode (plus EP fees), up from the $250,00 to $350,000 they made in Season One. And Ellen Pompeo renewed her "Grey's Anatomy" contract for two more seasons, making her the highest paid dramatic actress on TV. The deal includes $575,000 per episode, a seven-figure bonus, back end points on the series, a producing credit, and an EP credit on an upcoming spin-off.
'Today' hires its first-ever female executive producer.
Two months after the bombshell sexual assault allegations against former anchor Matt Lauer, NBC announced it was promoting senior producer Libby Leist to executive producer. With Hoda Kotb and Savannah Guthrie as the co-anchors, this is the first time the show has been led by an all-female anchor desk. (Politico)
CSA honors 'Black Mirror,' 'Three Billboards,' 'Come From Away' and more at the 2018 Artios Awards.
Ahead of Sunday's Screen Actors Guild honors, the Artios Awards recognized the casting directors that put those nominated actors in their roles. (Backstage)
When asked if she's ever experienced sexual harassment in Hollywood, Sharon Stone laughed (and laughed) at the obtuseness of the question.
Watch the clip below and imagine what it must have been like for someone in this industry 40 years ago.