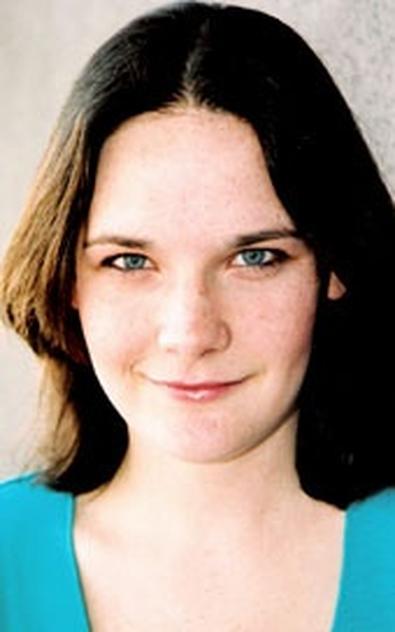 Pasadena native and actor Elspeth Carden is never one to shy away from a challenge. So when she was offered the role of Antipholus of Syracuse in Bellflower Theatre Company's production of Shakespeare's Comedy of Errors she grabbed on with both hands. "Traditionally, it's a man's role, but Greg had so many submissions from women that he decided to pull a switcheroo. [In the same way] Shakespeare cast all men in his shows, Greg [Cohen, the director] wanted to cast all women in the show. It's different. It's interesting playing a man as a woman," Carden says.
Carden graduated from Loyola Marymount University with a degree in theatre arts. Instead of resting on her laurels in the states, she decided to travel abroad to further her training. "I spent the summer studying Shakespeare at [the] British Academy of Dramatic Arts and when I came back I was looking for some roles to put my skills to the test," she says.
On Mar. 23rd, this thespian found a man's journey to find his long lost brother to be a project she could really sink her teeth into. "When I saw the announcement for Comedy of Errors directed by Greg Cohen and the Fleabitten Productions I got really excited because I had worked with him in the past and it was nice to see that he was doing it again. I submitted myself hoping that he would call me."
Cohen remembered Carden from his previous production of Shakespeare's Twelfth Night and had secretly hoped that the casting notice would give him another chance to work with the talented actress. "I was thrilled to see her come through the doors at auditions. She is a very talented young woman. [She's] always willing to take chances in her performances and very pleasant to have in a production," he says. "She aced her audition, and showed variety and an ability to take direction when I had her do her prepared monologue in a totally different way. I was happy to offer her the role."
For many actors, Shakespeare's iambic pentameter is difficult, but Carden has fallen in love with the drama and comedy of the material. "I love the language. Shakespeare was written so long ago and his stories have lasted throughout the years and every time you do them they're different takes on them. They always relate some sort of message — it's beautiful. It's poetry." Carden is repped by Elegance Talent Agency.
— Nicole Porter