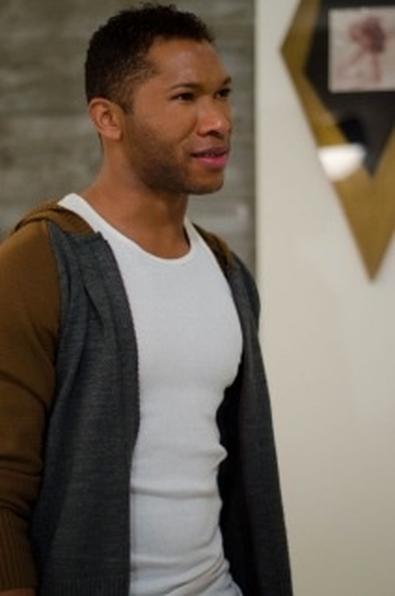 The best thing that ever happened to me in this industry was not booking commercials, TV shows, or films. Those have been great and dreams come true, but they do not top my list. The best thing that happened to me was not working. When—after longer than a decade of building a life and a career—the phone suddenly stopped ringing, auditions dried up, and my agent dropped me. Everything that I thought worked, wasn't working anymore. I wasn't working.
No matter what class I took, what new headshot I got, or even how many casting workshops I attended, none of it mattered. Something was broken, and I didn't know what it was or how to fix it. This forced me to take a hard honest look at myself. Who am I? What do I want? And why? In my life, I felt I was this actor waiting for people to cast me, to tell me who I am, and to tell me what I bring to the table. Then I realized I needed to do that for myself. As individuals and artists, we all have our own unique niche. We all have been given tailor made tools and life experiences to be the best who and what we are meant to be. For me I was afraid of the tools I had. I was convinced they would not serve me. I was afraid to take ownership of all my life experiences. Everything you are as an individual is an asset, not a curse. The fears of embracing my personal truths were holding me back—both professionally and personally. I started in this industry as a teen, and now I am a grown man who, honestly, had not grown up in certain areas until now.
Part of growing up for me was facing my personal truths and being proud of who I am with no apologies. During this time, I experienced one of the most significant relationships of my life, which inspired me to write and executive produce the short film "BY the Way," which had its world premiere at Frameline37. The film is the most honest work I have ever done as an actor. The process of creating this film set me free as an artist. I gave myself permission to create a world in which the reason I was afraid no longer existed. The message of "BY the Way" is simple: love is love. Love is universal—no matter who or what you are—and it's the one thing we all want, cherish, and dream about. We all want to be unconditionally loved. I learned through my own experiences how much it could be a struggle to truly love even our selves, without conditions.
My favorite artists are the most ruthlessly honest ones. Honesty with myself has become my inspiration. "BY the Way" is the second short film from my production company Focus Group Entertainment, which is currently in development on another short film and feature. I have an amazing circle of talented friends whom I believe in and who believe in me. It's because of love and friendship we made such a beautiful, necessary, and relevant film to the world today. I thought being all of who I am was a hindrance to my success in the industry that I love so much. The truth is fear was my hindrance. Fear is not real. Don't worry about being what has been. Focus on your truth and be a pioneer. Be the first you.
Chioke Dmachi, has appeared in film and television projects such as "Cuttin Da Mustard" with Comedian Sinbad, Charles Dutton, and Brandon T. Jackson. In "I Promise," Dmachi portrayed an abused, runaway foster kid. Dmachi is the writer, executive producer, and star of his new film "BY the Way", which recently premiered at Frameline37 Film Festival in San Francisco. Dmachi has also appeared in episodes of "Drake and Josh," "CSI: Miami," and House.
He began the study of acting at age 13 and currently studies at Susan Baston's
Black Nexxus. As a model, Dmachi has appeared in televised or print ads for Pepsi, Target, Hyundai, Unionbay, and Wrigley's.
In 2003 Dmachi was named co-spokesperson with Haylie Duff for the non-profit organization "Kids with a Cause." The organization's mission is to alleviate adversity among children experiencing poverty and homelessness.