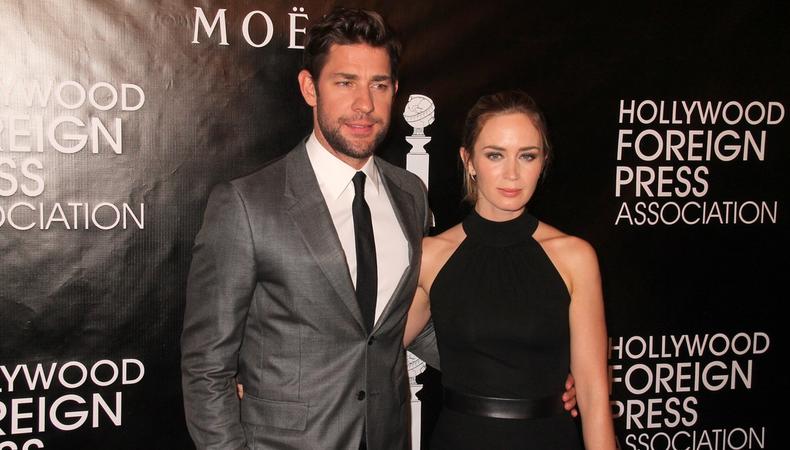 Talk about a power couple. Husband and wife duo Emily Blunt and John Krasinski will team up onscreen for the first time in the feature film, "A Quiet Place." But the collaboration is not just one in front of the camera.
In addition to starring, Krasinski will also write and direct the horror-suspense film. Though "The Office" alum has directed two films previously, "A Quiet Place," from Paramount/Platinum Dunes, will mark his first directorial gig with a major studio.
Details about the project's plot are scant so far, however, we do know production is slated to begin this September in upstate New York. We also know that Blunt and Krasinski will play parents, while "Suburbicon" actor Noah Jupe has signed on for the role of their son.
Laura Rosenthal and Maribeth Fox are splitting duties as casting directors.
Krasinski will executive produce along with Allyson Seeger and Scott Beck & Bryan Woods. Michael Bay, Andrew Form, and Brad Fuller, meanwhile, will produce.
Check out Backstage's film casting notices to see what's casting!