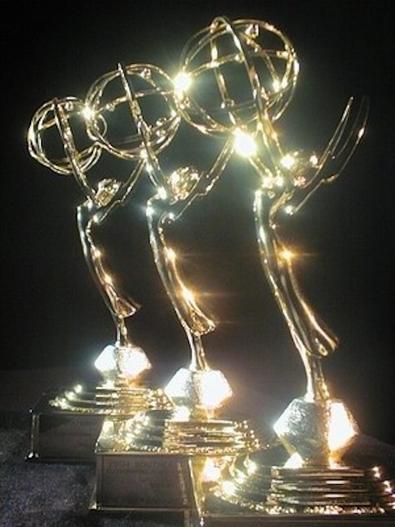 The Television Academy is expanding its Emmy Awards categories to better reflect today's variety of entertainment mediums. That means Emmys for Web series actors!
Pulling from short form streaming services like YouTube Red, Vimeo, Crackle, and Awesomeness TV, the Emmys will begin recognizing outstanding actor and actress in a short form series in addition to creating a statue for outstanding short form series (variety). They also plan to tweak preexisting categories and honor outstanding short form series (comedy or drama), which replaces the short format live entertainment category, plus outstanding short form series (reality/nonfiction), which replaces the short format nonfiction category.
"I think it's all an affirmation that our organization wants to recognize our members' work, regardless of platform or length," Academy chairman and CEO Bruce Rosenblum recently told The Hollywood Reporter. "We will always be the organization that recognizes top achievements on the traditional networks, but our industry is evolving."
The Academy is also expanding writing and directing categories for comedy and drama from five to six nominees; this comes a year after nominees were increased from six to seven for comedy and drama series.
These changes and more are slated to roll out for the 2016 Emmys. For a full rundown of additional changes to this year's voting, visit emmys.com. Per the Academy's recent announcement, late night's Jimmy Kimmel will host the 68th annual primetime awards on Sunday, Sept. 18.
And while you're gearing up to win an Emmy of your own, check out Abrams Artists Agency COO Robert Attermann's take on the shifting face of pilot season below.
Inspired by this post? Check out our television audition listings!