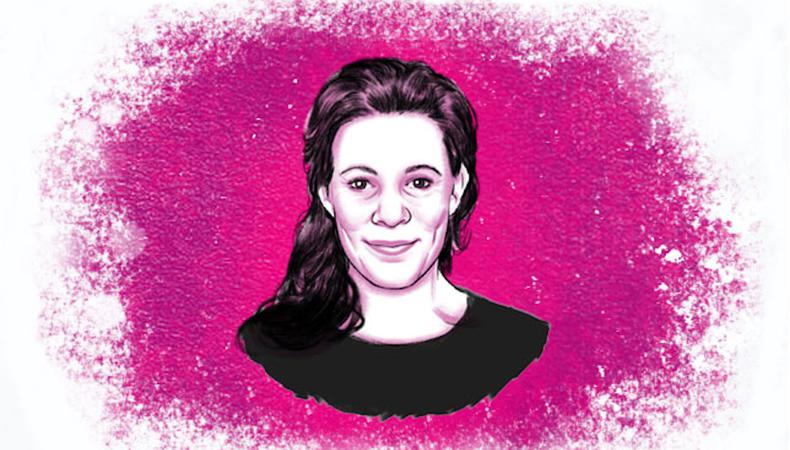 Lili Taylor has been so good in so many different projects that maybe we've been guilty of taking her for granted. Not anymore, not after her incendiary performance as a mother trying to do what she thinks is best in the second season of John Ridley's anthology series "American Crime." Her unsympathetic performance garnered her stellar reviews and now an Emmy nomination. We talked to Taylor about how nice it is when good work gets appreciated, her brief stint as a contortionist, and her go-to audition app.
Tell us about your Emmy nomination for 'American Crime.'
It's like when the inside and the outside match up, it doesn't happen a lot. When the work is really good and then it's actually acknowledged, for me, it's been rare. So I'm thrilled. I worked really hard, and not to take away from what I did, but what John Ridley's doing, for me he's a kindred spirit and he's a collaborator. We did it together. And to juggle all those issues and not one of them fell—I just couldn't believe it. And it didn't ever get diatribe-y or intellectual. I just think it's amazing.
What was your most memorable survival job?
I was a contortionist at a terrible business-y thing in Chicago where I entertained people on a pier. [Laughs] You have to understand, it wasn't like a lot of people were auditioning for the job, nor were the people watching expecting all that much.
How do you typically prepare for an audition?
I've been talking a lot about Rehearsal Pro. I love that app. It has helped me not only with auditions but with preparing for when I get the job because it's sort of like having a scene partner with you all the time. But for auditions, Rehearsal Pro is key. It's that repetition thing. It autoplays, so you just keep going, going, going. That's the main thing I work with. Auditions are so tough. They're just not the right form. I don't know if a new way will be invented, so it's just sort of knowing it's not the best form and trying to do the best we can with that. And trying to learn as best we can, trying to get feedback, which also is not easy. I went through years of really bad audition feedback, I just didn't understand what the hell I was doing. It's a process.
What's your worst audition story?
To me, the one [where] I thought I did really well and the feedback was that I was over the top. And that's not a funny thing to share; that sucked. Because I was like, Whoa, I have no idea what I was doing. I thought I was in the moment, and I was over the top. I think maybe I just was not authentic. And that's the thing. Just try to keep being authentic, because all we have is us, like it or not. So how are you going to embrace that?
What was your first headshot like?
I think I had one that I kind of didn't comprehend until you just asked: I was in a field. And I think I looked like Stevie Nicks mixed with Diane Keaton. In a field with a hat. Not recommended. Then my first agent said, "I've got a photographer to take you to.... " •
What advice would you give your younger self?
To thine own self be true. "No" is a complete sentence. And be flexible.
What's your go-to karaoke song?
Lately, my go-to karaoke—and my karaoke has been in a private room with just me, so I don't know what that says—is "Back to Black," "Mack the Knife," and "Trains and Boats and Planes" by Dionne Warwick.
What movie should every actor see?
I have to say, I think a lot about "Truly, Madly, Deeply" and Juliet Stevenson's performance and the openness in that and how fluid she is. That's what comes to mind. Or "It's a Wonderful Life" and some of Jimmy Stewart's moments, particularly in the bar when he's about to jump off the bridge and he has that quiet moment to himself.
Have you ever used Backstage in the past?
I came from Chicago, and I had an agent in Chicago and I'd already done two movies when I came to New York to do "What Did He See?," so I sort of came to New York in the ideal situation. I came to New York to do a play with money in my pocket. So I read Backstage not to find out about open calls, but I used it for the articles, which are great. There's always good stuff about acting teachers or how to perfect something.
Like this post? Check out more of our Backstage 5 interviews!