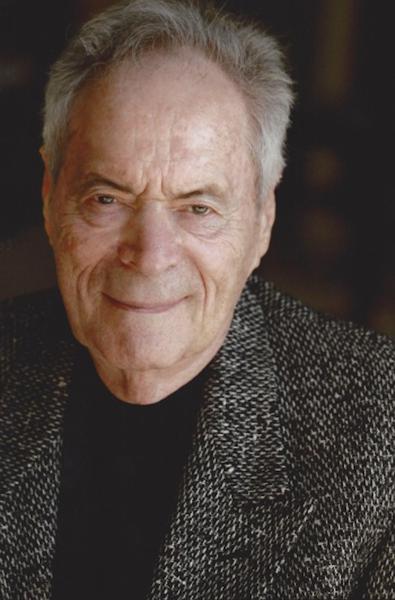 To those of a certain generation, Cy Chermak might be a familiar name. He is the Emmy-nominated producer behind hit shows like "CHiPs," "Ironside," and "The Virginian," and wrote for several episodics like "Wanted: Dead or Alive," the popular Western starring Steve McQueen. Chermak has written a tell-all book about his experiences in the industry: "The Show Runner: An Insider's Guide to Successful TV Production."
What made you want to write the book?
I got tired of answering the question I was most often asked: "What does a producer really do?" The second most often asked question was about Erik Estrada. What happened to me is that, in writing what a producer does, I guess I decided that what's more important is what it's like to do it, how he feels when he's doing it. It isn't all fun and games and starlets and champagne. Some of it's really hurtful and destructive. There's a chapter in the book that deals with the headaches and the heartaches. I think what a producer does may have been touched on by other people in other books before, so what I really concentrated on was the memoir aspects of what a producer does.
What makes a good producer?
The bottom line [is] good taste, and good taste gets to be important because what you really want to do is put something out there that's not bad. You want to see if you can eliminate bad from the scripts, from the performances, from the cutting, from the music. You want to eliminate bad from all of that, and then, by definition, you end up with something that's actually good.
What's your advice for actors?
For actors, you're at home, working and developing a persona. When you're on set, find a corner in which you can be alone and work. Everyone on the set will quickly realize that you're sitting in the corner with your back to the camera because you're working. They'll pretty much leave you alone.
Who is the most important person to know on set?
Without a doubt the craft service person, unless you don't want your coffee the way you like it! If you think one side of your face or body is better than the other, I'd say the camera operator.
What are your tips for on-set behavior?
There are only three things your director and your producer are going to ask of you: be on time, stand where they tell you, say the [lines]. That's what the job is. Don't bring a lack of preparation to the director unless you are very close friends and have worked together many times. He and everyone else on the show expect you to be prepared. What everyone really wants of the actor is not to bring them questions. Bring them answers.
What's your advice for auditioners?
I like to see an actor exhibit internal energy. I like to feel that he or she, when auditioning, is telling me that there's something going on under the skin that may be just as important as the words coming out of their mouth. Some of our great actors always gave you the feeling that no matter the lines being spoken, there's a pot boiling that needs to be watched. George C. Scott played everything as if he had blinding headaches that he wasn't telling you about, and probably were coming from a brain tumor. That's the way he internalized everything he did. In my mind, Paul Newman always had a secret that he wasn't telling the other actors, and he wasn't telling the audience. Robert Redford could give you the impression that he could read the other actor's minds. Robert De Niro, Meryl Streep, Cate Blanchett, Robert Downey Jr.—they all work as if they have secrets that they will allow the audience to see the symptom of, but will never tell you what the real problem is. It's internal. In an audition, I would also advise the actor, if possible, to try to keep it simple, because in acting half the role is simply talking and listening.
Looking to get on set? Check out Backstage's TV audition listings!