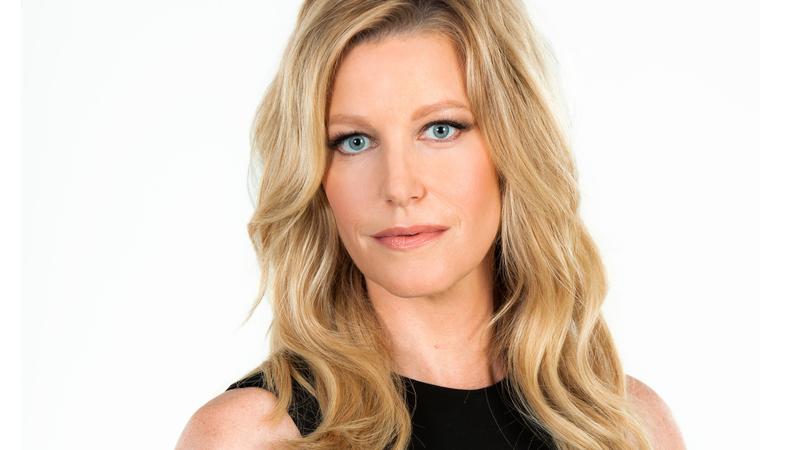 For five seasons, Anna Gunn has played Skyler White on the AMC phenom "Breaking Bad." In that time, she has gone through as much of a transformation as her high-school-teacher-turned-drug-kingpin-husband, Walter White, played by three-time Emmy winner Bryan Cranston. Skyler spent the first two seasons in the dark about Walter's extracurricular activities, before becoming a willing partner and accomplice. The last season saw her so desperate to escape the deception that she walked into a swimming pool fully clothed. Gunn received her second consecutive Emmy nomination for the role, but will soon bid farewell to Skyler as the final eight episodes begin airing Aug. 11
How did you find out about your nomination this year?
The phone rang just before 6 a.m. It was my manager waking me to tell me the good news. I was honestly in a deep sleep and almost missed picking up the phone.
Did landing a nod last year prepare you at all for this year?
It feels as exciting as last year. What made it even more wonderful is the fact that "Breaking Bad" got 13 overall nominations this year. I'm so happy for Jonathan Banks and our writers and for Michelle MacLaren for getting a directing nomination.
What do you think is the secret to the show's success?
It all starts with the writing, and that's the basis for everything. We've got the phenomenal Vince Gilligan and he knew the story he was going to tell from the beginning. It was an extraordinary story and I feel so amazingly lucky to be part of it.
At what point did you realize your show was in the cultural zeitgeist?
I was in my tiny neighborhood market and the butcher was slicing deli meat and he heard my voice and turned around and gasped. I thought he had cut a finger off. He just kept saying, "Skyler!"
What was your biggest challenge of the last season?
I had to do a scene where I walked into the pool. They had to teach me how to breathe with a regulator, and I'm a little claustrophobic. In order to show me floating in the deep end of the pool, they had to rig this wire cage and put this skirt I was wearing in it and drag me down into the cage. Our stunt guys and special effects people prepped me the day before, and they were amazing but it was during the day and it all seemed great. But when we shot it at four in the morning with a full crew, it was a very different experience and you're blinded by the lights in the pool and I started to panic.

"Breaking Bad" will end its run after five seasons soon. What were those last few days on set like?
It was almost too much to take in. I've never been on something this long, and I'm so happy to have had it. We all decided we would live in it and savor and relish it and be grateful for it and there would be no premature crying. We just said this is one of those jobs that we are so lucky to have had. Aaron [Paul] and Bryan and I clung to each other a bit, and then Bryan lightened the mood by saying, "Just think, in a few months time, we won't even remember each other's names!"