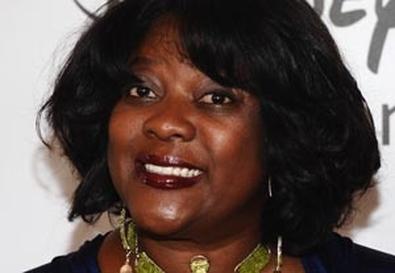 Loretta Devine has spent four decades working on stage, on television, and in film and recently received her first Emmy nomination, for her recurring role on the popular "Grey's Anatomy." A well-rounded performer, with a well-rounded career, Devine exemplifies what it means to be a successful working actor, as she moves from project to project and from genre to genre.
Growing up in Texas in a single-parent home with six children, Devine wanted to be a singer but wasn't finding musical scholarships or opportunities, so she focused on acting. After receiving an undergraduate degree from the University of Houston, she headed to Boston, where she got a Master of Fine Arts degree in theater at Brandeis. Then it was off to New York, where she took acting and dancing classes and began working in the theater.
"People see a lot of huge stuff on Broadway, but there's always Off-Broadway energy and also shows that you can work in," Devine says. "New York theater is so different from L.A., because in New York you make very little money; you were still starving and going from play to play or from a little Off-Off-Off-Broadway show to the next. So I was very lucky to get 'Dreamgirls,' but I got 'Dreamgirls' when it was called 'Project 9,' which was just an experiment." She worked on four six-week workshops of the show and originated the role of Lorell when it got to Broadway. All together, the project took about four years. "It was almost like going to college again," Devine says. "It was a long process to get to that point where it became a Broadway show."
She moved to L.A. to appear alongside Sidney Poitier in the 1988 film "Little Nikita," and things just kept rolling in film and TV from there. Her Emmy nomination for "Grey's Anatomy" is for her work as Adele Webber, the hospital chief's wife, who has been diagnosed with Alzheimer's disease. "What was more important than really understanding the disease is the relationship between my husband and myself," Devine explains, "and the way we bicker back and forth, and he runs this huge hospital and I'm very argumentative with him in front of the people that he works with. So it was just a matter of keeping the character focused, and my character's in total denial that anything's wrong with her, and so that was very interesting too." In addition, Devine stars on ABC Family's "State of Georgia," with Raven-Symone and Majandra Delfino.
Devine has also worked on several films this year, including "Jumping the Broom," of which she says, "I absolutely loved creating that character." With film, you "have a chance to go away from home and go out and just focus on the people that you're working with and that character."
After years of studying and years of working, Devine has developed her own preparation technique: "For movies, I usually do an entire book that has all kinds of things about what is happening at the time the movie is going on and try to get into what my character's going to be like, to try to get some consistency, because they shoot movies out of order." But every project is different. "David E. Kelley writes the greatest monologues," she says. "You have to really learn how to memorize and remember his words so they will be exactly what he wrote, and so all of that takes a lot of technique and a lot of study. It's hard work."
'Pieces' of Her
Besides acting and singing, Devine also writes poetry. So when her pilot with David E. Kelley ("Legally Mad") didn't get picked up, she decided to put together her own stage show using her written work. "It's a show of visual art pieces that I'd done, poetry I've created, stories about my childhood and my competitiveness on different acting jobs and talking about what happened on different sets and everything," she says. "It's just pieces of me. Pieces of all the artistic things that I like to do, and it's all together in one package." The show is aptly titled "Pieces of Me."
Devine wrote it, composed all the music, rented a small theater, and subsequently earned NAACP Theatre Award nominations for best one-woman show and best musical director. Despite her busy film and television career, she doesn't rule out a return to the stage, either with her one-woman show or a new Broadway musical.
Though she has a large body of work, Devine says, "I still audition for things. The new directors and new writers are sometimes so young, they're not as aware of your work as you would want them to be, so if you can go in and show them what you can do, your chances of getting the part are much greater." Devine recalls going to an audition early in her career and seeing Gladys Knight there. "And I called my mom while I was there: 'Mom, guess who I'm at the audition with.' But sometimes that happens to me now." And she still has to audition for voiceover work, because it's hard to get since she has such a distinctive voice, she says. But it's a lot of fun, she adds. "You just roll with it."
Her advice to actors regarding auditioning: "Be prepared. You have to know your part, know your lines. You have to be on time. People like to know that they'd like to work with you and like to be around you." If you get the part, she says, it's important to make a good impression. "There are etiquette things that actors, new actors, need to know about. Because it only takes one mess-up on a set to get fired. Not being where you're supposed to be or saying something to the wrong person that you're not supposed to say, and those are like basic things that the actors need to know. And they just need to be prepared and do very well when they go in for that first job, because it has a tendency to roll. If you were great on one thing, people will go, 'Oh, he's easy to work with,' and they will recommend you to someone else."
Outtakes
- Volunteers at Wendy Robinson's Amazing Grace Conservatory, because, Devine says, "The kids that work there are very talented and focused, and it's just a way to give back."
- Learned that television is different from theater when she was let go from "A Different World": "From then on, I understood that you can't just go, 'Well, I have an idea.' It works in theater but not in TV. So, you know, you learn the ropes by going through it."
- Is committed to reprising the role of Gloria Matthews in "Getting Happy," the sequel to "Waiting to Exhale."