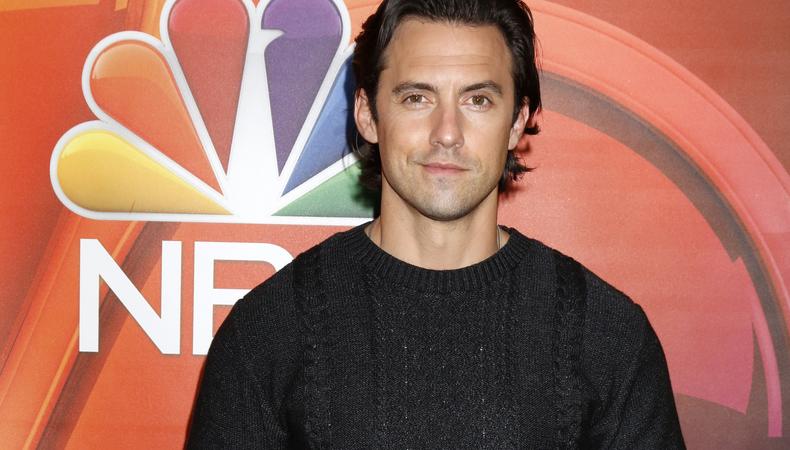 Milo Ventimiglia places love at the center of everything he does on set.
"I really lean on the people that I'm working with—they fill me up," Ventimiglia declares during an interview for Backstage's awards interview podcast "In The Envelope."
In addition to seeking support from the cast and crew of NBC's "This Is Us," Ventimiglia spends a lot of energy uplifting everyone while filming. "I often feel like my best acting is when the camera's on my back and it's on the other person because I know then I'm just there experiencing what I need to for them." When the camera is off of him, his attention is on making his scene partner the most successful. And off-camera, in order to foster a respectful working environment, Ventimiglia supports his fellow cast members as much as he supports the show's crew.
Occasionally, Ventimiglia offers paternal guidance for the younger cast mates of Dan Fogelman's family drama. Once during a scene with 19-year-old Logan Shroyer, Ventimiglia noticed his scene partner begin to doubt himself. Instead of ignoring Shroyer's struggle, Ventimiglia took his onscreen son aside and offered some insight over lunch. "I said, 'The reason why you're beating yourself up, Logan, was because you made a plan in this scene but you couldn't deviate from it.' " He continued with valuable acting advice: "All you ever have to do...is learn your lines, show up in whatever emotion you need to show up with, and look me in the eye. That's all you gotta do."
Ventimiglia admits that it has taken years for him to access the depths of those emotions. During an early job a producer told his reps that getting an emotional performance out of him was like pulling teeth. "I really thought about that and what I understood was that I wasn't present in the scene. I was thinking about the action of crying." While he could have never predicted how successful the award-winning "This Is Us" would be, Ventimiglia connects the success to the show's focus on honest, familial love—rather than on the act of crying.
READ: Mandy Moore Has Earned Her Place Among the Dramatic Greats With 'This Is Us'
He adds that the world is in dire need of love right now. "We're needing to find a place to come together because we're so spread out and forced apart in so many ways." Watching a show like "This Is Us," he says, "everyone can come together and agree on family, the family you're born into or the family that you decide to have, to make yourself with your friends...because love is universal."
In fact, Ventimiglia's own familial love shapes his two-time Emmy-nominated performance in "This Is Us." In some scenes he feels as though he's playing a version of his father, "which is pretty trippy." Although his dad is superficially unlike Jack Pearson, they seem to share a similar spirit. "I'm OK with that," he says. "My mother and father are the greatest people on the planet, I love them."
Ultimately, it all comes back to love. "Acting shouldn't be your one source of happiness or satisfaction; it's a job," Ventimiglia says, before adding, "But for me personally, damn, I love my job. I really do."
To listen to Ventimiglia's "In the Envelope" podcast interview in full (along with his co-star Mandy Moore), click here!
Check out Backstage's TV audition listings!