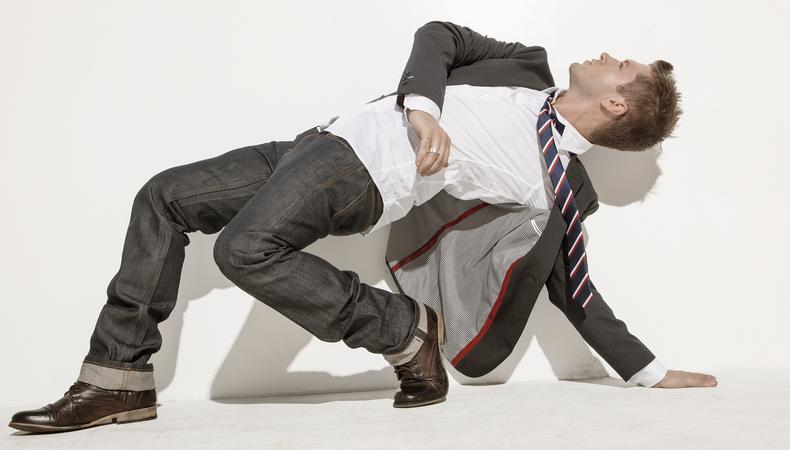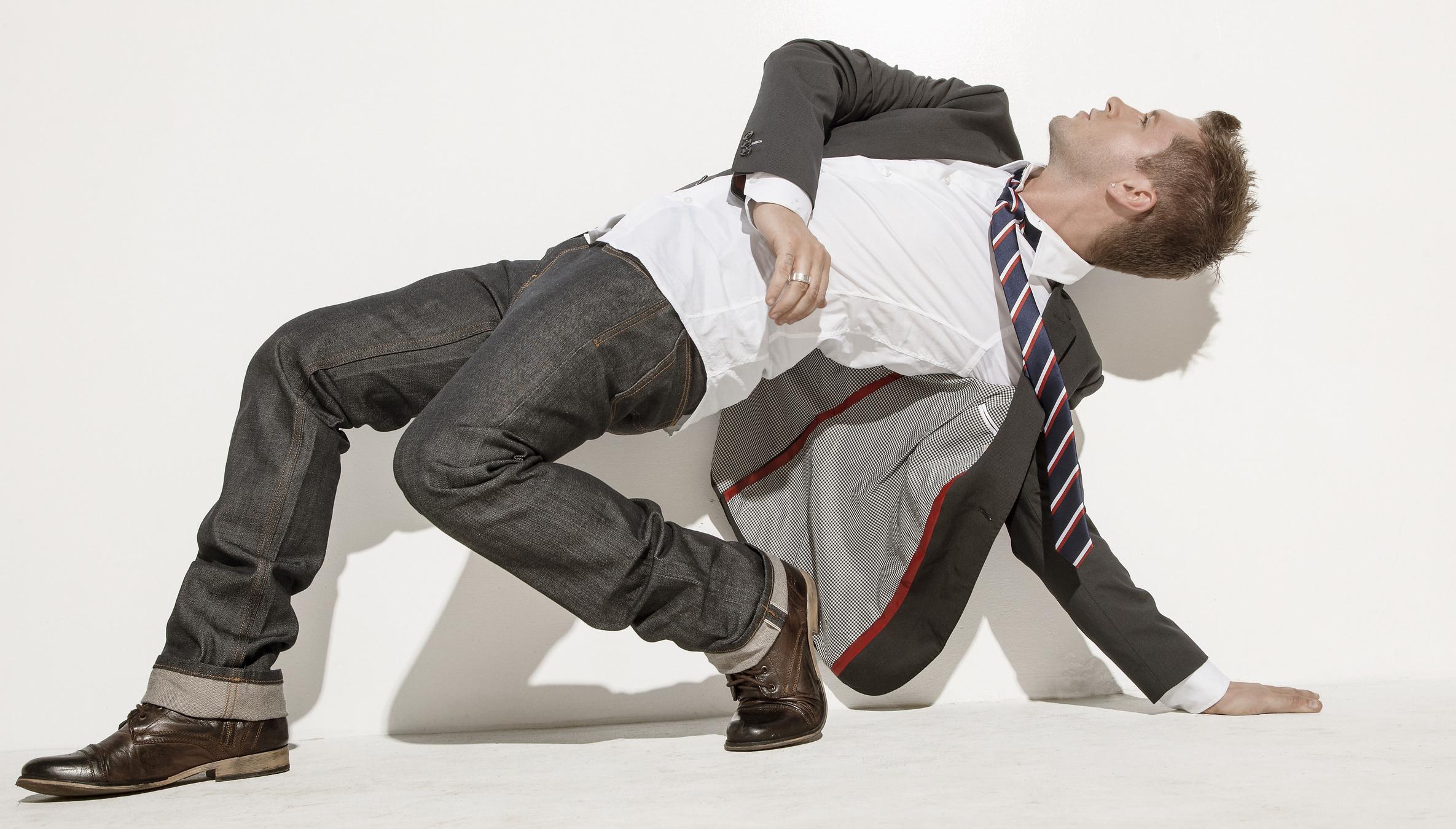 "July was the craziest month of my entire life," says dancer/choreographer Travis Wall. His new reality show "All The Right Moves," chronicling the formation of dance company Shaping Sound with his best friends Nick Lazzarini and Teddy Forance, premiered, as did the movie he choreographed, "Step Up Revolution." He is also a choreographer for "So You Think You Can Dance" (he was the season two runner-up). And he received his second Emmy nomination (along with Lazzarini and Forance) for the "Dancing With The Stars" routine "Without You." "August is a little less crazy, so I have been able to sleep the past couple of weeks," Wall says, laughing.
About two years ago, the three friends and roommates worked together on a piece for "Dancing With The Stars," which led to the idea of starting their own company. "We all enjoy working with each other and we all know that we make each other better, especially when it comes to dancing and choreographing," says Lazzarini. "When you have your friends in the room who are not only your best friends, but are some of the best dancers you know, it pushes you to be better."
At the same time that they were talking about starting the company, a producer approached Wall with the idea of doing a reality show. "Everything that we're doing on the TV show was going to happen whether the cameras were there or not," Wall says.
What's been the most surprising part so far of starting your own dance company?
Travis Wall: Remembering that we're not just starting a dance company, we're actually starting a business. I'm the worst with money and I just wanted to dance with my friends and put on a show in L.A. and I realized that by doing that, you are starting a business, so that was very jolting.
I'm assuming you've seen the TV show now. Is it what you expected?
Wall: I'm a producer on the show too, so we knew what was going to be shot every episode. The things that were happening as the company was unfolding are things that really happened. Do I wish there was more dancing? Yes I do. But it's the first year and our producers wanted to establish the characters and establish who we are as people and hopefully if there's a season two I will have more say in how much dancing actually goes in the episodes.
In the first episode, the term dance company was defined. Are you hoping to reach an audience that isn't that familiar with dance?
Wall: I'm hoping to reach the biggest audience ever. "So You Think You Can Dance" and those other TV shows, they reach Middle America, and the reason dance is so popular is because of TV shows like that and movies that are coming out with all this dancing. You're not always going to have a dancer in the audience. Not only musicians listen to music. Everyone listens to music. And I want everybody to watch dance.
Moving on to the Emmys, did you wake up early to watch the nominations?
Wall: I didn't wake up early to watch the nominations. I try not to think about it. I got nominated last year [for "So You Think You Can Dance"], and I was on a red eye flight and I had to work the minute I got to New York City. I could not sleep on the flight and I was anticipating it so much... So this year I didn't want to do what I did last year. I took a Tylenol PM that night just to sleep. I woke up right at 5:45 and I was thinking, "Shit. I wanted to sleep." It had been ten minutes and I went to the bathroom and my boyfriend started screaming, "Your phone's ringing! Your phone's ringing!" And so I ran out of the bathroom and answered the phone and they said, "Congratulations," and I said, "Congratulations on what?" and they said, "Your Emmy nomination," and I said, "No way! That's amazing." And I asked who else from "So You Think" got it and they said, "Well, you got it for 'Dancing With The Stars'." And I run all the way across my house. I bust into Teddy's room. His girlfriend's on the bed, but then I just jumped on his bed, jumped on him, and started choking him and I was like, "We just got nominated for an Emmy!" He had no idea what I was talking about. It was so funny.
You probably know everyone you're up against. Is it competitive or are you happy for everyone?
Wall: The minute you get nominated to me it's kind of like you won because to get recognized for your work, that is enough. I've known Stacey [Tookey] forever. I love Stacey so much. And I know Spencer [Liff] and I know Chris [Scott]. I don't know the other choreographer for "Smash" but I'm the biggest fan. The only person I knew was going to get nominated was Joshua Bergasse from "Smash." The choreography in it was absolutely amazing. Of course it's not competitive. We're in a league of our own and our work is so different from each other.
You're going to be choreographing the musical Bare in New York [previews start November 19 at New World Stages], so how are you going to be balancing that with everything you have in Los Angeles?
Wall: We're not starting our tour rehearsals until January, so I'm kind of putting my dance company on hold. Teddy and Nick might do other performances, but as far as the next big thing for our company, it's not until January, so I'm excited to focus on one thing. The past year of my life I have been juggling five to six different things at once and I feel pulled all over the place, so I'm excited to go back to New York, which is my original stomping ground my favorite place in the world, and to concentrate on a job Monday through Friday. I can't tell you the last time I've done that.