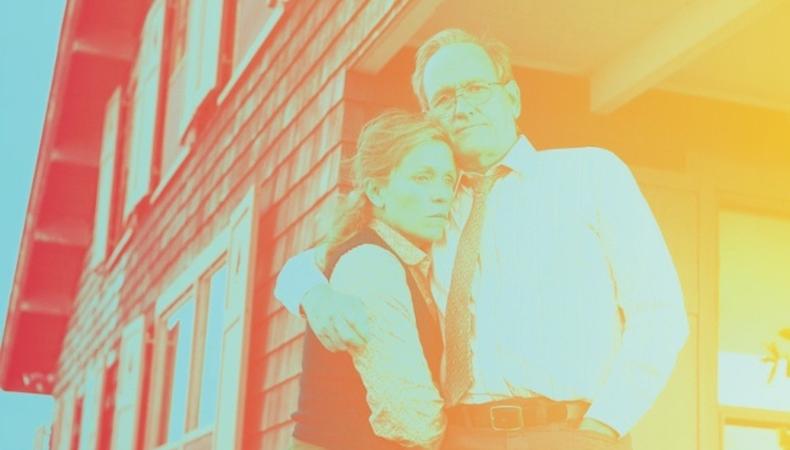 Oscar winners go up against beloved vets and newcomers alike this year in the miniseries or limited series Emmy category!
Outstanding Lead Actor in a Limited Series or a Movie
Adrien Brody, "Houdini"
The physical transformation of the long and lean Brody into the short and broad Houdini may be the most obvious part of Brody's losing himself in the 20th-century magician, but there's much more to his performance. The Oscar winner finds the inner contradictions in the legend, who could make an elephant disappear but spent the last years of his life obsessively searching for a spiritualist to reunite him with his dead mother.
Ricky Gervais, "Derek"
As the lovably peculiar titular character, Gervais brings an element of sentimentality to the nursing home attendant at the center of this Netflix original. Commenting on the fleetingness of life, ageism, and selflessness, the English comedian fully inhabits his writing through well-timed mannerisms and off-color jokes, part and parcel of a well-established persona.
Timothy Hutton, "American Crime"
Leading the ABC drama's piercing look at modern-day racism, Hutton serves as a catalyst for some of the series' most unrelenting themes as a mourning father with a gambling problem. Whether screaming in anguish after identifying his son's body or staying frozen in shock when hearing details of the crime, Hutton leaves it all on the set.
Richard Jenkins, "Olive Kitteridge"
You never question why Jenkins' calm pharmacist would remain married to Frances McDormand's abrasive title character. In Jenkins' hands, Henry may become besotted with other women, but there's a genuine underlying affection to his often acrimonious marriage—and a clear-eyed appraisal of his wife's many (albeit hidden) virtues.
David Oyelowo, "Nightingale"
As the only onscreen character, Oyelowo had the challenge of presenting a story about Peter Snowden, a closeted war veteran who grapples with the guilt of murdering his own mother. It's a master class in acting, watching Oyelowo unravel Snowden's many facets largely through asides to the camera.
Mark Rylance, "Wolf Hall"
As Henry VIII's chief of staff Cromwell, Rylance turns his theatricality in on itself. He budges, cajoles, orders, demands, and negotiates with a subdued passion that allowed PBS viewers the chance to see what Broadway and the West End have been raving about for years.
Outstanding Lead Actress in a Limited Series or a Movie
Maggie Gyllenhaal, "The Honourable Woman"
Gyllenhaal won over a legion of new admirers with her work on this twisty, eight-part series that found her playing what amounted to almost different women thanks to the episode's tricky flashbacks and -forwards. Steely, smart, ambitious, and measured, Gyllenhaal revels in the slower pacing to tease out every color and nuance.
Felicity Huffman, "American Crime"
Huffman taps into the innermost motivations of Barb Hanlon and remains adept at toeing the fine line between playing an unabashed racist and a deeply relatable mother pained over the murder of her son. Drawing, in part, on her character's well-earned survival skills, Barb's periodically showy material stays grounded in Huffman's hands.
Jessica Lange, "American Horror Story: Freak Show"
All it took was that powder-blue tuxedo and clownish makeup and you knew that Lange was in it to win it as manipulative, wooden-legged German ringmaster Elsa. Her best performances have always been a bit gleefully demented; here, she let herself go entirely and delivered a career-best performance.
Queen Latifah, "Bessie"
The royalty formerly known as Dana Owens has consistently been the best part of many of the movies she's participated in. Her natural charisma is not the only aspect of her craft that helped her bring Bessie Smith to life for the HBO biopic. Latifah turned in a deeply felt and musically gifted performance that, like most of her work, is utterly watchable. All hail the Queen.
Frances McDormand, "Olive Kitteridge"
Olive Kitteridge is a self-styled teller of truths who doesn't care about the damage her honesty causes. She could be unbearable, but McDormand manages to make her someone empathetic, a gruff woman whose emotional brutality can sometimes save lives.
Emma Thompson, "Sweeney Todd"
Mrs. Lovett, the maniacally pragmatic piemaker and partner-in-crime with the murderous Sweeney Todd, is the Hamlet for women in musical theater. And there are as many interpretations as there are actors to play it. Add Thompson's simple-minded take to the top of the heap.
Outstanding Supporting Actor in a Limited Series or a Movie

Richard Cabral, "American Crime"
An unintentional Method actor, Cabral portrays a character that mirrors the actor's own drug- and gang-riddled past. Now playing a tattooed gangster exclusively onscreen, Cabral is captivating as Hector, the shifty-eyed Mexican gangbanger accused of murder.
Michael Kenneth Williams, "Bessie"
Williams stars as Jack Gee, husband and manager to the iconic Bessie (Queen Latifah). A hard-hitting powerhouse of a man, Jack fights for both his place in the singer's life as well as for her career, and Williams delivers, shifting seamlessly between throwing a man over a table to revealing his bullish devotion.
Damian Lewis, "Wolf Hall"
Lewis brings his particular brand of stoicism—well known from his turn on "Homeland"—to the despotic and spoiled King Henry VIII. His character's occasional tenderness sees him moving from woman to woman in search of affection (and a male heir), as well as providing Lewis room to showcase his prowess in this brilliant historical drama.
Bill Murray, "Olive Kitteridge"
The unexpected love interest to Frances McDormand's Olive, Murray matches her acerbic wit in this story about marriage, depression, crime, and tragedy in a small New England town. Murray delights as Jack Kennison, the local widower who cruises around in a convertible, and brings a welcome romance to the irascible Ollie.
Denis O'Hare, "American Horror Story: Freak Show"
O'Hare has done a lot of things on the "American Horror Story" franchise, but none of them prepared audiences for his giddily amoral con man Stanley, whose appetite for bloodied money was as massive as…well, let's just say Stanley could have joined the freak show himself.
Finn Wittrock, "American Horror Story: Freak Show"
While the "American Horror Story" series has produced a growing collection of award-winning performances, it was Wittrock's portrayal of the emotionally stunted Dandy Mott that (literally) cut deep. The newcomer brought a new level of crazy not previously seen in this over-the-top series. (We're still reeling over his brutal slaughter of guest star Matt Bomer.)
Outstanding Supporting Actress in a Limited Series or a Movie
Angela Bassett, "American Horror Story: Freak Show"
Is there anything Bassett can't do? As the (allegedly) intersex Desiree, she held her own and evoked real emotions from the audience opposite one of the craziest ensembles in recent memory—even as she made love to a 20-something with flippers for hands.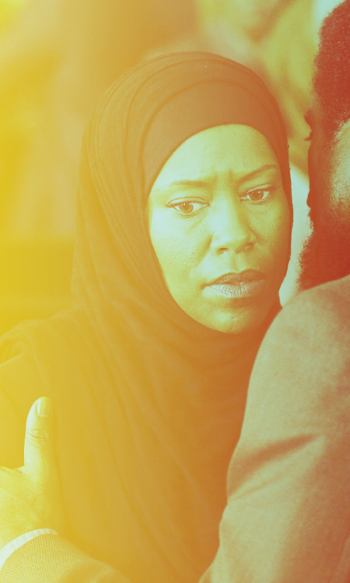 Kathy Bates, "American Horror Story: Freak Show"
You have to commend Bates—she stuck with that accent. (It was a Baltimore accent, for the record.) On a series that gets bigger and more outlandish every season, Bates' bearded woman was one of the broader painted characters on this season's canvas, and yet she also remained wholly human.
Zoe Kazan, "Olive Kitteridge"
Forget about "Boyhood"—"Olive Kitteridge" accomplished the same time-lapse magic via sheer acting ability, particularly in Kazan's mousy pharmacy assistant. Whether she's gratefully learning how to drive with her boss or visiting old, tenuous friends as a not-much-wiser adult, Kazan found the sweetness in the tremulous Denise.
Regina King, "American Crime"
King is a crucial cornerstone to this show's analysis of shifting identity and perception. As the newly converted Muslim woman Aliyah, she gives speeches to demonstrate her sound religious convictions, but her character proves prejudice is not limited to race or creed, as her hatred for her junkie brother's white girlfriend brings additional elements to the series' racially charged tapestry.
Mo'Nique, "Bessie"
Despite the heavily publicized criticism about Hollywood's treatment of her following her 2009 Oscar win, Mo'Nique has proven that she's still a formidable actor. In "Bessie," she owns every scene she's in as Ma Rainey, the Mother of the Blues, who serves as a sage advisor to Queen Latifah's titular budding singer.
Sarah Paulson, "American Horror Story: Freak Show"
Paulson played conjoined twins, each with a different tone of voice and personality, and she did it so seamlessly that you constantly forgot that she was playing both sisters. She does nothing but superlative work; can she be rewarded for it this year, please?
—Molly Eichel, Stacy Lambe, Mark Peikert, and Briana Rodriguez
King: ABC/Ryan Green
Inspired by this post? Check out our television audition listings!