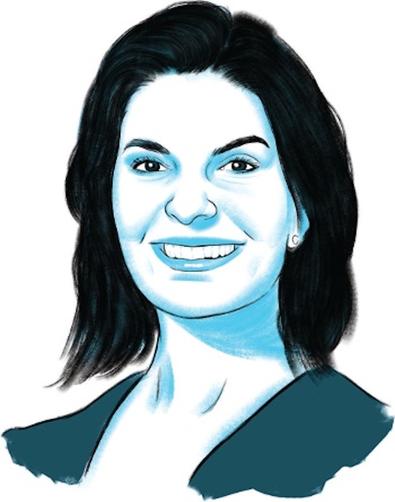 Sela Ward has two Emmy Awards for lead dramatic actress—for "Sisters" and "Once and Again"—but her new project finds her in far more comedic territory. Joshua Michael Stern's "Graves," which premieres Oct. 16 on Epix, follows a former U.S. president (Nick Nolte) working alongside his wife (Ward) to right his wrongs. The talented actor tells us about returning to the small screen, getting her start with Backstage, and an audition horror story that may bring tears to your eyes.
Did you ever use Backstage in the past?
When I first came out to Los Angeles in 1983, like everybody, it was the bible for actors of what was happening. We'd get those breakdowns and see what opportunities were out there that you weren't getting. I had been offered a daytime soap opera in New York and I thought, If I'm going to do this, I'm going to go to Los Angeles. I was in the process of trying to find an agent and relying on Backstage to see what was happening out there.
Tell us about 'Graves.'
It's probably one of the smartest, cleverest shows I've seen in a long time. Politics is the backdrop, but it's really about this wacky family. I'm excited about the part because it's a comedy. After I won that Emmy in drama I was sort of pigeonholed in that category and it was hard to get out of. So I'm thrilled. This is very comedic but it still has very poignant, heartfelt moments. I'm just having a blast.
Looking for an agent? Check out Backstage's Call Sheet!
What advice would you give your younger self?
I used to be under the impression that my lawyer and agent and manager really all had my best interests at heart. That they were protecting me. But the truth is they were not. [I wish] I would have learned not to hand things over to anyone. We are often infantilized as actors because we are artists and the right brain is not our strongest suit. We think we have to abdicate our power and decision-making to all the left-brain people [who] don't necessarily have our best interests at heart.
What was your most memorable survival job?
I'm from the South, so I was hired to do PR for a Pepsi distributing plant in Memphis, Tennessee. But I drank Coca-Cola. I didn't like Pepsi. I ultimately got fired because the manager saw Coke bottles in my car.
What is your worst audition horror story?
There was one where I had to cry in a scene, and for years and years that was very hard for me. I grew up in a house where nobody cried: "That's just crying over spilled milk." This actor told me this trick he had, which was to put a little piece of onion under your fingernail. So when it's time to cry, you know, you put your fingers on your eye. I thought, This is just brilliant, and did that. It was an on-camera audition. Of course it starts to work, but my eyes are now stinging so badly that [they] won't stop tearing. And then my makeup is smearing, and now I'm no longer in the scene, just trying to deal with this horrible onion in my eye. I never did that again. I don't recommend it.
How did you get your SAG-AFTRA card?
When I was modeling in New York and first started, someone said SAG was on strike so they were desperately looking for people to do a Maybelline commercial. I went over, I wasn't in the union, and I wasn't thinking about acting. But that's how I got started! I guess that's the only plus of SAG being on strike: It was a window opening for people not in the union. That was my first journey and I kept doing more commercials, and then acting classes to help with commercial auditions. Then went to Los Angeles and got "The Man Who Loved Women," and somewhere along the way, I was officially in SAG.
How do you typically prepare for an audition?
I historically was not a good auditioner; it depended on the circumstances and how comfortable I felt in the room. If I didn't, I could never fully show up. At this point, once in a while I'll have to go in and read—if it's a feature or a younger director who would feel better with an actual read. But I don't enjoy it. It has nothing to do with what happens on the set.
What movie should every actor see?
The one that comes to me, which I would watch all the time when I was younger, is "Cinema Paradiso." But I think you'd have to pick something like "Godfather II"—Brando, Pacino, those real tour de force performances.
What was your first headshot like?
I think I used a headshot from a Vidal Sassoon shampoo ad I had done. It was a headshot with just a lot of hair blowing in the wind.
Ready to book a TV show? Start by checking out our TV audition listings!