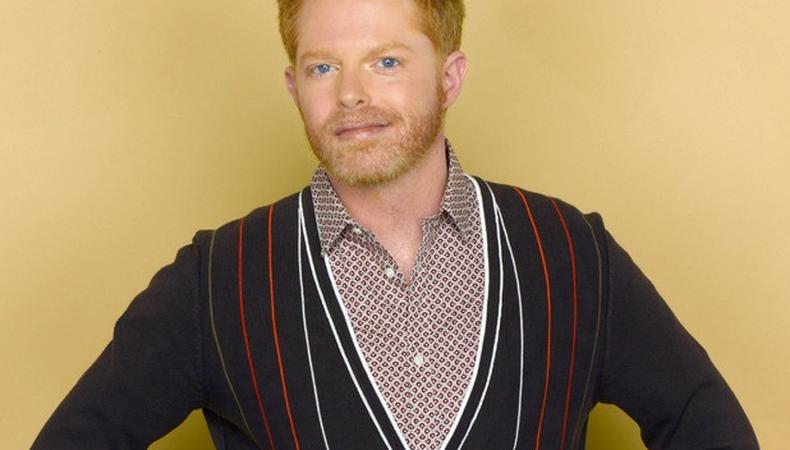 Jesse Tyler Ferguson knows that people are probably tired of seeing "Modern Family" get nominated for seemingly every Emmy in sight—but he doesn't care what you think. "I think we've had one of our strongest seasons, and if we're lucky enough to win this year I would hold up my head," the now-five-time nominee says. We spoke to Ferguson about playing defense with his submitted episode each year, still being surprised at being nominated, and how worried he gets that the New York theater world will forget about him.
Congratulations on your Emmy nomination! Where were you when you heard?
I had totally forgotten! I did not forget the first year—I was waiting by the phone. And the second year, Will it happen again? I can't believe it's been five times now. I was in Canada and my clock was completely off, I was comatose and when my phone started ringing I had no idea what city I was in or where I was. I probably sounded like a crazy person on the phone with my publicist.
Five times now—is it old hat yet?
No! It's a surprise hat every year. I never expect it, and I'm always assuming I will be left off the list. I guess that's a good thing—I'm always very pleasantly surprised when it happens!
What episode did you submit this season?
It's sort of a snowball of stress because all of a sudden it becomes a game of submitting your thing against the other actors on your show. I just talked to Ty [Burrell, also nominated in outstanding supporting actor in a comedy for "Modern Family"] about what he was submitting because I didn't want to double submit. I love my cast members and in past years when me, Eric [Stonestreet], and Ty were all nominated, you did have to say, "Well, this tape is good for me but it's really good for Ty." And you start playing defensively. And I'm very Pollyanna about this; I didn't realize there was all this stuff that had to happen and this campaigning.
But that speaks to how tight all of you are, that you're able to even have those submission conversations.
The beauty of it is we are a really tight ensemble who probably care about each other very much and we work together really well, so when you are looking at these episodes it's literally impossible to find something everyone's not great in. There's no weak link on our show. At the end of the day it's the greatest job I've ever had and I want to go to work with actors I respect and am challenged by.
Have you heard anything about next season's plots?
I've heard very little. I've heard something about Haley's 21st birthday party and there's booze involved. The very first few years on our summer hiatuses we were all in contact with one another, and any opportunity I had to gain any morsel of info I did. Now, I don't know if I'm lazy or if I know they have it covered. We're slowly becoming the old show and I kind of love it. I have some friends on "Orange Is the New Black" and that show's very buzzworthy this year and I'm so happy [for them]. I told Lea Delaria, "I remember when 'Modern Family' was the show everyone was talking about!" We're the old whores in the background with the cigarettes going, "I remember when I was the young show."
That put the most amazing image in my head! But since you bring that up, does it bother you when the Emmy nominations are announced and people groan that "Modern Family" got nominated again?
I remember years ago, before I had a footprint in the industry, watching the Emmy Awards and getting annoyed when shows would win over and over again. I do feel like if we happen to win again this year—and I think it's honestly unlikely this year—but should we win again I feel like there will be a collective groan in the audience. And you go up there with your tail between your legs to accept this prize that no one in the room wants you to have. [But] I think we've won every year because our show is very good. I don't think we're lucky. I think we've had one of our strongest seasons, and if we're lucky enough to win this year I would hold up my head.
But when will you return to the New York stage?
I'm always looking for something to fit into my hiatus! It's hard because a lot of the stuff I want to do would require a big chunk of rehearsal time. These are super high class problems but it's part of me that wishes I could hit pause for a year and do a big show in New York. I get worried in New York if you're out of sight, you're out of mind. And I feel like honestly people forget that that's where my roots are and that's where my heart is. I run across people who have no idea I ever did Shakespeare or that I sing or that I sort of danceish. I feel like I almost have to come out as a musical theater lover and a Shakespeare lover!
Want more? Check out more of our Emmy interviews and coverage!