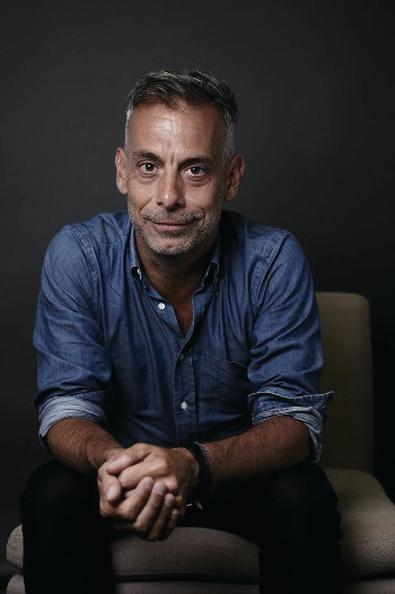 "I think I was a timid actor," said Joe Mantello.
But if you've seen his Emmy-nominated turn in "The Normal Heart," that statement might surprise you. After all, the HBO film, adapted from Larry Kramer's landmark play, tackles the early days of the AIDS crisis with the savagery of a bare-knuckle boxer.
And even in a cast that includes fellow Emmy nominees Mark Ruffalo, Julia Roberts, Matt Bomer, and Alfred Molina, Mantello's performance is especially fearless. As Mickey Marcus, a co-founder of Gay Men's Health Crisis, he delivers a blistering monologue about the emotional cost of activism, and he practically vibrates with grief, confusion, and fear.
Yet during an Aug. 12 Q&A hosted by the SAG Foundation and Backstage magazine and moderated by Backstage's Executive Editor Mark Peikert, Mantello insisted that when he started acting in the 1980s, he was terrified. "I think I was neurotic," he said. "[I] was watching the scene and particularly watching me in the scene. So it felt constipated somehow, because I was so busy watching."
Mantello said that he even felt conflicted about his performance as Louis in the original Broadway company of "Angels in America." He was Tony-nominated for his work, but he thinks "The Normal Heart"—both the film and the 2011 Broadway revival, in which he played protagonist Ned Weeks—has allowed him to "rectify" the self-defeating choices of his past.
For one thing, acting is easier now that he's spent 20 years as a director, helming Broadway hits such as "Wicked" and "Other Desert Cities." "Going back and doing ['The Normal Heart' on Broadway] and then doing the film, I didn't feel self-conscious in the least," he said. "And maybe it's all about labels and how we define ourselves in the world. Because I don't define myself as an actor, I can be any kind of an actor. My identity is not wrapped up in being an actor, so it was really liberating."
As a director, Mantello is also drawn to performers who have the confidence he once lacked. "I like to work with actors who come in and have ideas," he said, specifically praising his past collaborators Laurie Metcalf, Nathan Lane, and Liev Schreiber. "I'm not really great with a 'Watch this space, more to come' kind of actor. You know what I mean by that? It becomes very private and 'I can't do anything until I feel it,' so we're all just going to sit here and wait until you feel like you want to try something. That's never seemed to me the best use of anybody's time."
Asked about those "try nothing" actors, Mantello said, "I think quite often [it's] just fear—fear of being wrong. [But] I feel like, we've got four weeks to just be really wrong! I love it when people are really wrong, because then you start to understand the boundaries of the thing."
He added, "What I really like—and I think what often wins the day—is when people come in and just bring their best selves. They say, 'This is what I would do with it.' They're not trying to second-guess what we want."
Want more? Check our conversation with Emmy nominee Matt Bomer!