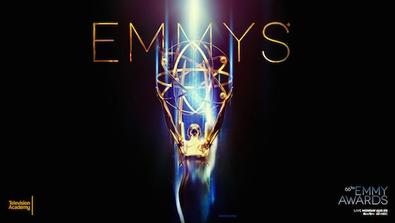 Backstage has been lucky enough to talk to some of this year's Emmy nominees. We got to hear about training for their respective roles, what inspires their award-worthy characters, and how they reacted to their nominations. Now it's your turn: Catch up before the ceremony tonight on NBC!
"My money's not on me—my money's on Matt [Bomer] or Joe [Mantello]. People say, 'I'm just glad to be nominated,' and it always sounds like bullshit—excuse my French—but I get it now. I'm thrilled and delighted, but I'm no fool." —Alfred Molina, "The Normal Heart"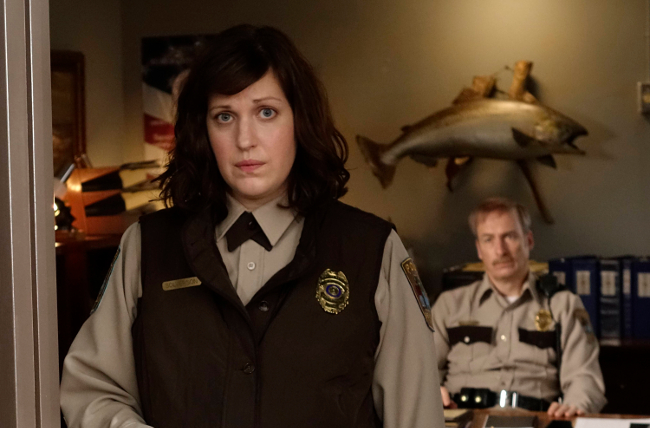 "For most actors it's going to be plays here and there, commercials now and then, and you have to let that make you happy. And look toward being a member of the community in every capacity." —Allison Tolman, "Fargo"
"Instead of thinking about what we can fix, we're thinking, How can we make this enjoyable time last longer? 'Cause I love doing the show. I love hanging out with Carrie [Brownstein]. I love Carrie. I love [director] John [Krisel]." —Fred Armisen, "Portlandia"
"Turns out you really can get your happiness from a nomination. Turns out it is just about getting an Emmy nomination. A lot of misleading information in the self-help books. Who knew?" —Natasha Lyonne, "Orange Is the New Black"
"I think people really relate to characters; it's the way into the show, it's the way for the show to always have heart and have an earnestness to it." —Carrie Brownstein, "Portlandia"
"I have some friends on 'Orange Is the New Black,' and that show's very buzzworthy this year and I'm so happy [for them]. I told Lea DeLaria, 'I remember when "Modern Family" was the show everyone was talking about!' We're the old whores in the background with the cigarettes going, 'I remember when I was the young show.' " —Jesse Tyler Ferguson, "Modern Family"
"On some days in prison you might just need to get out of there, but on some days—not all days, but some—you might be able to see the sky and see the blue in it. We play all of that." —Uzo Aduba, "Orange Is the New Black" (Winner, outstandin guest actress in a comedy)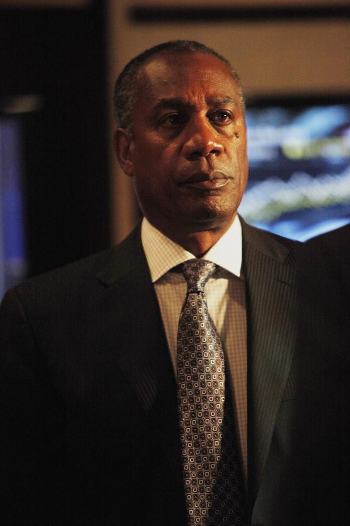 "What the writers do so well on this show is walk this ethical tightrope. No one is really one thing or another. You may be pulling for a character in one moment and repulsed by their behavior in the next." —Josh Charles, "The Good Wife"
"Those two episodes were just wonderfully mind-blowing, if you will. That's the kind of stuff that you read on the page and you know it's just going to be glorious to play with." —Joe Morton, "Scandal" (Winner, outstanding guest actor in a drama series)
"All of [my past projects] have convinced me that I'll eat; that even though we don't know what the future holds, this is how I make my living. And [I'm] happy doing so. But with this nomination, it really feels like I'm digging my heels in!" —Anna Chlumsky, "Veep"
"Every day is challenging. I never feel like you show up to sets and you're like, 'Oh, I kind of got this character.' It's always like, 'Is this what I was doing before? Is this even how this person is anymore?' " —Adam Driver, "Girls"
"From an acting standpoint, I'm completely overwhelmed with gratitude that I'm asked to show up anywhere at all, but that I'm showing up for something that people are watching [is even better]." —Sarah Paulson, "American Horror Story: Coven"
"She's gone from being this very ambitious, political, very devout person…. Whenever you play a character that's perceived in any kind of way as a villain, you have to know what it is that makes them tick, and what makes her tick is the truly blinding—absolutely blinding—devotion to her faith. And this is the thing that gets her through." —Kate Burton, "Scandal"
"There were parts of [Felix] that I didn't want to leave behind. What I wanted for him was to have so much nobility and courage and unconditional love under these horrific circumstances. That's something I wanted to bring to my life, as well." —Matt Bomer, "The Normal Heart"
"Bless [showrunner] Beau Willimon's heart! A lot riding on that man. High expectations. No one more competent than him in this genre. I call him Mr. Verbosity because he loves to talk and write. A lot. Which is great because he's also a collaborator in the sense that he's malleable. That's not a derogatory term—he's inclusive." —Robin Wright, "House of Cards"
"When I first read the script, I cried and I laughed at the same time," she explained. "I said, 'This is it. This is the script I've been waiting for.' " —Laverne Cox, "Orange Is the New Black"
"Going back and doing ['The Normal Heart' on Broadway] and then doing the film, I didn't feel self-conscious in the least. And maybe it's all about labels and how we define ourselves in the world. Because I don't define myself as an actor, I can be any kind of an actor. My identity is not wrapped up in being an actor, so it was really liberating." —Joe Mantello, "The Normal Heart"
Like this post? Check out more of our interviews here!