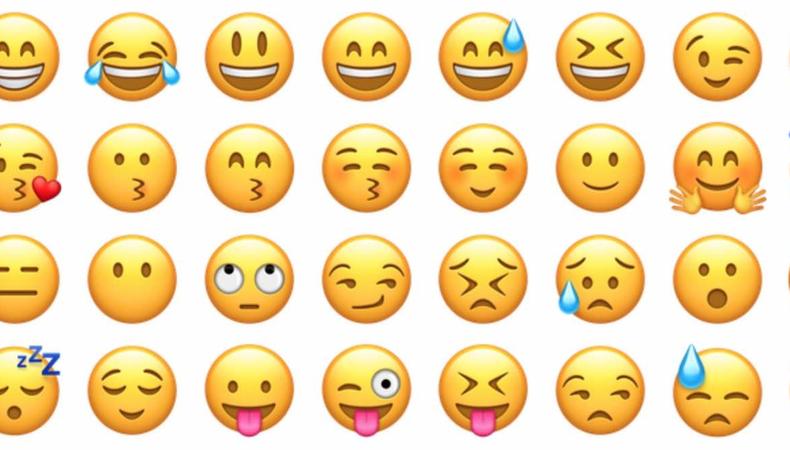 On Broadway and beyond, a curtain can rise as quickly as it can fall; a star can be swapped as easily as Bernie Telsey can say, "That's enough." Theater is the beating heart of New York show business and, if you want to make it here, it's crucial you're up to date on incoming projects, latest castings, and other industry news. Don't worry, Broadway baby, Backstage has your back. Every week, we're rounding up the can't-miss stories no thespian should live without, so you can focus on important matters like hitting your high F. Curtain up and light those lights!
The Emoji musical is coming.
It is 2017, which means we are getting an Emoji musical. Morgan Weed ("American Psycho"), Nora Schell ("Spamilton"), Rheaume Crenshaw ("Groundhog Day"), and more have signed on for readings of "Emojiland: The Musical," directed by Whitney White. The two invite-only readings will be presented in New York City Sept. 28. The project has already been in development for three years.
Two theater actors are returning to their roots.
Two stage favorites who have had luck recently with on-camera projects will return to the New York theater. Krysta Rodriguez, last seen in Broadway's "Spring Awakening" revival, and "Pitch Perfect" star Skylar Astin are in place to lead "What We're Up Against," a dark comedy by Theresa Rebeck. The four-week engagement will begin performances Oct. 28 at WP Theater. Adrienne Campbell-Holt will direct.
You have more time to worship the prince.
If you haven't yet bowed down to the prince—"The Prince of Broadway," that is—you now have a bit longer to do so. The revue-style tribute show to the life and career of director-producer Harold Prince has extended at Broadway's Samuel J. Friedman Theatre, running through Oct. 29. The MTC musical, which opened Aug. 24, was initially intended to run through Oct. 22.
Chloë Sevigny gets her castmates.
The full cast has been announced for the Chloë Sevigny-starring vehicle, "Downtown Race Riot," bowing Off-Broadway Nov. 14 at the Pershing Square Signature Center. Joining the world premiere of the Seth Zvi Rosenfield drama is Cristian DeMeo, David Levi, Moise Morancy, Daniel Oreskes, Sadie Scott, and Daniel Sovich. Scott Elliott will helm as director.
The "Wrong" play welcomes new actors.
Broadway's "The Play That Goes Wrong" is still going strong and, well, wrong at the Lyceum Theatre. In fact, the production has just welcomed a new group of actors to the company upon the departure of the original cast, who had all traveled with the show across the pond following its West End incarnation. As of Sept. 19, the cast of the slapstick comedy now includes Ashley Bryant, Clifton Duncan, Mark Evans, Alex Mandell, Harrison Unger, and Akron Watson.
"Carousel" loses an actor.
In a sad bit of non-casting news, Betsy Wolfe has withdrawn from this season's anticipated "Carousel" revival just weeks after it was announced she'd play the role of Carrie Pipperidge opposite stars Jessie Mueller and Joshua Henry. She, along with producer Scott Rudin, cited "scheduling conflicts" as her reason for exiting the production; expect a replacement to be announced imminently.
Don't miss out on your own stage gig! Check out Backstage's theater audition listings!