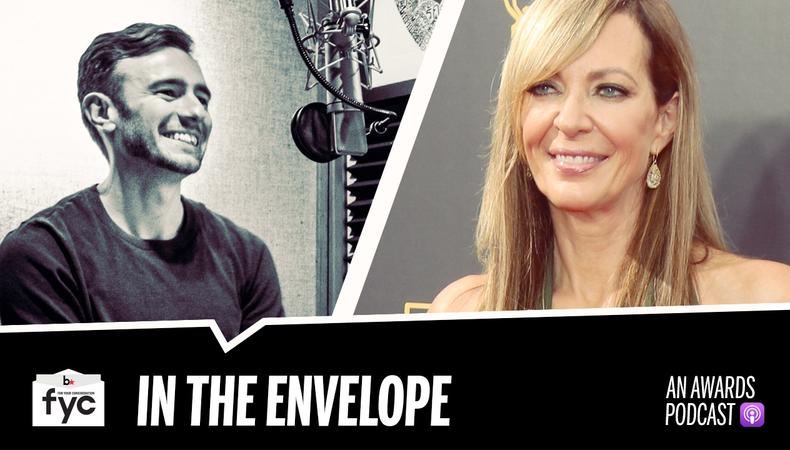 "In the Envelope: An Awards Podcast" features interviews with award-winning actors and other creatives. Join host and Awards Editor Jack Smart for a front row seat to the industry's biggest awards races!
As this year's film awards race turns up the heat, we check in with someone who has more acting statuettes than she knows what to do with—and for good reason.
Allison Janney makes the process of crafting intricate characters look easy. She possesses a natural intelligence, curiosity, and wicked sense of humor that have lent themselves to a staggering variety of stage and screen roles. Best known for her groundbreaking work on television, Janney has a whopping seven Primetime Emmys to her name; four as C. J. Cregg on Aaron Sorkin's NBC classic "The West Wing," one for Showtime's "Masters of Sex," and two for CBS' current comedy hit "Mom," where she plays the hilarious Bonnie Plunkett.
Let's not forget the New York theater-trained star's two Tony nominations, or her SAG Award-winning work in "American Beauty" and "The Help." Janney's astonishing film career now includes an eye-popping transformation in Neon Studios' "I, Tonya," the buzzy biopic out Dec. 8 in which she plays Olympic figure skater Tonya Harding's abusive (and eccentric) mother LaVona. Helmed by director Craig Gillespie and penned by Janney's old acting classmate Steven Rogers, "I, Tonya" is a pitch-black comedy that enables her to do what she does best: steal the show with a fascinatingly grounded supporting character.
That Janney dreamed of becoming a champion ice skater at a young age further proves this Oscar-contending film is a full-circle experience. She chats on the podcast about the specific choices she made, her comedic abilities, and the sacrifices often required of hardworking actors.
Listen now on: