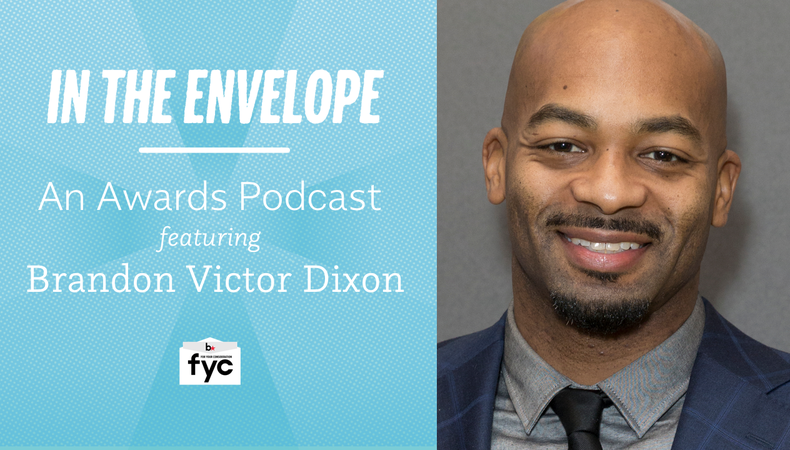 "In the Envelope: An Awards Podcast" features intimate interviews with award-winning actors and other creatives. Join host and Awards Editor Jack Smart for a front row seat to the industry's most exciting awards races, and valuable acting and career advice from contenders!
Although well-known in the Broadway community for years of stage work—recently as Aaron Burr in "Hamilton" and for his Tony Award-nominated performances—Brandon Victor Dixon became a breakout star in front of a much larger audience this Easter.
His Judas in Andrew Lloyd Webber and Tim Rice's "Jesus Christ Superstar Live in Concert," which aired on NBC April 1, was nothing short of a revelation. Dixon dug deep into the character's conflict, unleashing or restraining emotion as needed, and both began and ended the rock musical with rousing showstoppers. Directed by David Leveaux and choreographed by Camille A. Brown, this "Jesus Christ Superstar" was watched by millions, and featured marquee names John Legend, Alice Cooper, and Sara Bareilles. But Dixon brought to the table all the experience he's gathered at Columbia University, "The Lion King," "Rent," "The Color Purple," "Motown," "Shuffle Along, or, the Making of the Musical Sensation of 1921 and All That Followed," and "Hamilton," and stole the show.
Dixon could also be considered a quadruple threat thanks to his company WalkRunFly Productions, which produced Tony winner "Hedwig and the Angry Inch" among other Broadway plays. He has plenty of thoughts for actors entering the biz: everything from how to conquer self-doubt in both the audition and rehearsal room, to what to snack on during a show to preserve your singing voice. Don't miss Dixon's mind-blowing "In the Envelope" interview!
Listen now on: