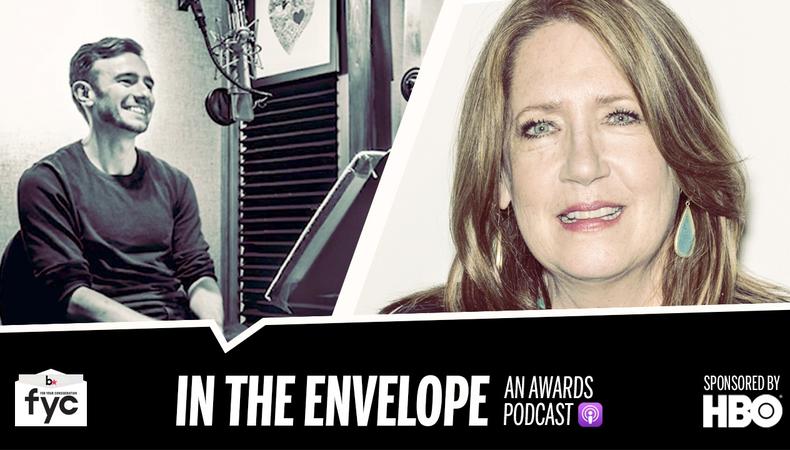 "In the Envelope: An Awards Podcast" features interviews with award-winning actors and other creatives. Join host and Awards Editor Jack Smart for a front row seat to the industry's biggest awards races! Brought to you by HBO.
Emmy nominations are out and television's biggest night approaches! Mark your calendars for Sept. 17, when the 69th annual Primetime Emmy Awards will crown their winners.
READ: 'Westworld,' 'Feud,' 'This Is Us' Among 2017 Emmy Award Nominees
In the meantime, Backstage has returned to give you a glimpse "In the Envelope" with another run of podcast episodes highlighting the contenders of the 2017 Emmy race! Stay tuned for in-depth interviews with actors in this year's best dramas, comedies, and limited series.
First up is Ann Dowd, a first-time—and two-time—Emmy nominee for her roles on two eerie, disturbing, but wildly imaginative TV dramas. On Hulu's breakout hit "The Handmaid's Tale," she gives life and nuance to Aunt Lydia, protector of Gilead's precious handmaids and strict enforcer of the dystopian world's ideologies. On HBO's meditation on grief and mystery, "The Leftovers," she has earned the series' only Emmy nod for playing Patti Levin, a former nihilistic cult member and visitor to Kevin's (Justin Theroux) bizarre psyche.
In this intimate, unedited interview, Dowd tells Backstage about how influences and objectives motivate her building such characters, the technical aspects of screen performance, and handling and accepting rejection. As both an actor and acting coach, she has wisdom to spare for early-career artists. Listen in below!
Listen now on: