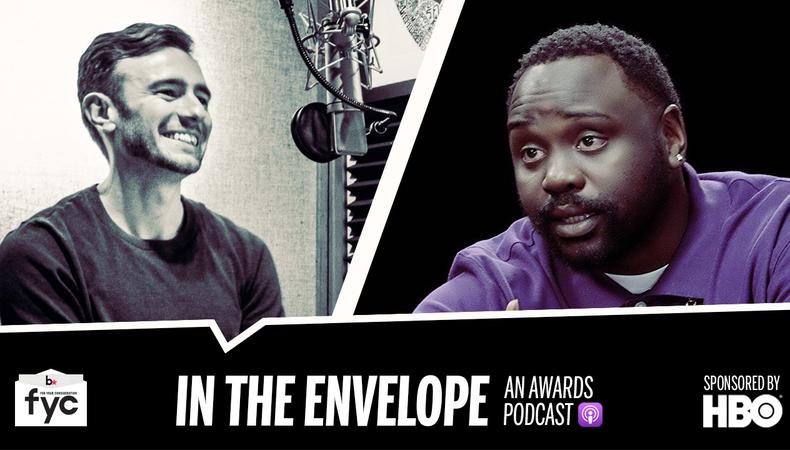 "In the Envelope: An Awards Podcast" features interviews with award-winning actors and other creatives. Join host and Awards Editor Jack Smart for a front row seat to the industry's biggest awards races! Brought to you by HBO.
Up-and-coming actor Brian Tyree Henry is perhaps best known for playing an up-and-coming rapper. On the award-winning FX comedy "Atlanta," he plays Alfred "Paper Boi" Miles, the tough-guy cousin to showrunner/star Donald Glover's Earn, navigating celebrity and authenticity in the eponymous city.
But Henry's name made it onto Emmy nominators' shortlists for another performance as another cousin and musician; on Dan Fogelman's NBC breakout family drama "This Is Us," the Yale School of Drama-trained performer appeared in one episode as a soul singer in Memphis. Recognized for the Outstanding Guest Actor in a Drama Emmy, Henry earned critical hosannas for his rendition of original tune "We Can Always Come Back to This," a moment with special resonance for the actor.
READ: 11 Major TV Networks' Buzziest Emmy Award Contenders
As he tells Backstage in this revealing podcast interview, his two days' work on "This Is Us" was a full-circle moment in the midst of a life-changing year. Henry is due to appear in a dizzying amount of upcoming TV and film projects opposite Viola Davis, Taylor Schilling, David Oyelowo, and more, as well as longtime friend (and fellow "This Is Us" Emmy nominee) Sterling K. Brown. Check out Henry's interview below, which includes insights on maintaining a sense of self, handling loss, and finding joy.
Bonus: an Emmy Awards trivia pop quiz!
Listen now on: