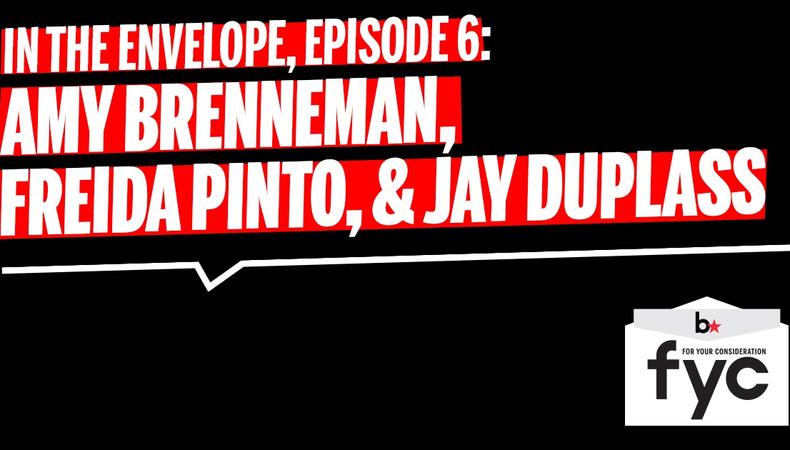 "In the Envelope: An Awards Podcast" features interviews with award-winning actors and other creatives. Join host and Awards Editor Jack Smart for a front row seat to the industry's biggest awards races! Brought to you by HBO.
Emmy nomination voting ends today, June 26! As we wish good luck to all of this year's contenders and prep for the big nominations announcement July 13, Backstage completes this run of podcast episodes by interviewing three talented contenders from the 2017 Emmy race.

Indian actor Freida Pinto is perhaps best known for her on-screen breakout in the Oscar-winning "Slumdog Millionaire," an international phenomenon that catapulted her to international superstardom in 2008. After being thrust into the limelight she has sought to challenge both audiences and herself as an actor. Nowhere is this more true than in Showtime's mini-series "Guerilla," created by John Ridley and co-produced and co-starring Idris Elba. The politically charged drama about the British Black panthers in 1970s London finds Pinto showing off her bona fides as a tough-as-nails activist-revolutionary.

Five-time Emmy-nominated actor Amy Brenneman got her big break in the ABC cop drama "NYPD Blue" before creating and starring in "Judging Amy," the CBS legal drama based on her mother's life. As much a ground-breaking producer as she is a fiercely intelligent actor, Brenneman has plenty of advice for those working in all aspects of TV. On HBO's masterfully mysterious drama "The Leftovers," she plays a woman struggling in the wake of the Sudden Departure, an inexplicable vanishing of two percent of the world's population. She tells Backstage about the series' final season and the elegiac, impressionistic style of series creators Damon Lindelof and Tom Perrotta.

Despite his indie film credentials as a writer-director-producer, Jay Duplass admits he may now be best known as an actor thanks to Jill Soloway and her revelatory Amazon original comedy "Transparent." Depicting the struggles and neuroses of the Pfeffermans, a family undergoing various changes after its patriarch (Jeffrey Tambor) comes out as a transgender woman, the series has earned widespread acclaim for telling trans stories in addition to its Golden Globe and Emmy wins. Duplass draws on his storytelling experience behind and in front of the camera to tell us what makes great acting.
Listen now on: