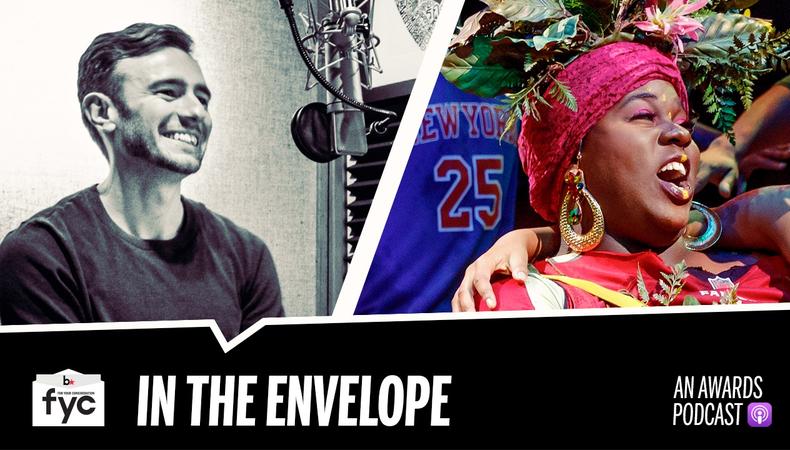 "In the Envelope: An Awards Podcast" features interviews with award-winning actors and other creatives. Join host and Awards Editor Jack Smart for a front row seat to the industry's biggest awards races!
Nobody can stop a show quite like Alex Newell, star of this season's Broadway revival "Once on This Island." The Stephen Flaherty and Lynn Ahrens musical, directed in a dazzlingly innovative production by Michael Arden, is the perfect showcase for what Newell does best: bring the house down with his powerhouse vocals.
That voice is what started it all for Newell, who as a high schooler submitted a video audition for reality competition "The Glee Project," a show dedicated to finding the next big star of Ryan Murphy's Fox hit "Glee." Newell ended up with both a recurring role as Wade "Unique" Adams, one of network television's first trans female characters, and a recording contract. Now an emerging pop star and LGBTQ icon championing visibility, Newell has joined the Broadway community now as more than just a fan. He chats on the "In the Envelope" podcast about the rigors of performing (on sand!) eight times a week as Asaka, goddess of the Earth in this Tony-nominated "Once on This Island," his many idols and inspirations, and knowing when and how to say "no" as an act of self-care.
Despite being ridiculously young for his success, Newell is wise beyond his years—and wise enough to admit that he still has much to learn. Check out his fabulous interview by tuning in below.
Listen now on: