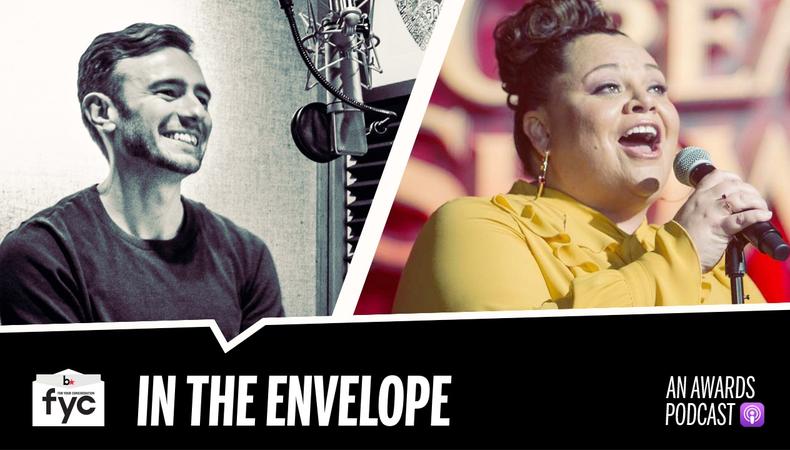 "In the Envelope: An Awards Podcast" features interviews with award-winning actors and other creatives. Join host and Awards Editor Jack Smart for a front row seat to the industry's biggest awards races!
For some, the acting profession is a calling that can't be avoided. Keala Settle is one such performer; ever since a fortuitous road trip to a "Hairspray" tour's open call for Bernard Telsey, her stunning voice and magnetic presence have illuminated a series of intricately soulful stage roles.
The beloved Broadway star of "Waitress," "Les Misérables," and her Tony Award-nominated "Hands on a Hardbody" tells Backstage about following her path one project at a time, and balancing both passion for acting and the self-cultivation and sacrifice it demands. Born in O'ahu, Hawai'i, Settle grew up studying old movie musicals and eventually Shakespeare, and dreamed of becoming a backup singer. She never could have predicted a thriving musical theater career, but as anyone who has seen her onstage can attest, she was born for it.
Now with a scene-stealing breakthrough on the big screen as the Bearded Lady in 20th Century Fox's "The Greatest Showman," the original movie musical premiering Dec. 20 and starring Hugh Jackman as P. T. Barnum, Settle is about to win over film audiences as well. Her big number, "This Is Me," is an anthem for our times—and an empowering message Settle is ready and eager to share.
WATCH: Hugh Jackman Becomes 'The Greatest Showman' in First High-Flying Trailer
Check out the wonderful (and hilarious) Settle on "In the Envelope" by listening below.
Listen now on: