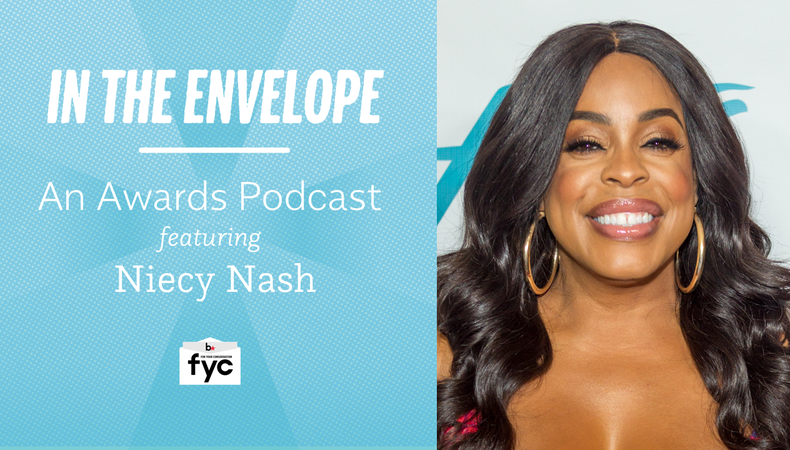 "In the Envelope: An Awards Podcast" features intimate interviews with award-winning actors and other creatives. Join host and Awards Editor Jack Smart for a front row seat to the industry's most exciting awards races, and valuable acting and career advice from contenders!
Niecy Nash loves Backstage, and the feeling is mutual. The very first thing she does in her "In the Envelope" podcast recording is explain the reasons Backstage helped her early in her career, and why it continues to be a great resource.
There's much to be learned from Nash, in this interview and in her continued brilliance on the small screen. With her background in theater and her years of pounding the pavement and carving a place for herself in Hollywood, she has all the career advice an aspiring actor could ever need. Known for her hilarity on "Reno 911!" and "Scream Queens," her Emmy-winning hosting gig on "Clean House," and her quietly dramatic, Emmy-nominated tour de force on HBO's "Getting On," Nash has fought to challenge the industry's perceptions of her at every turn. Now the likes of Ava DuVernay and Alexander Payne are seeking her out. Her audition advice—which includes, among other tips, asking for precisely what you need from casting directors—is second to none.
Nash now plays her first leading role, the fabulous nail salon owner Desna Simms, in TNT's "Claws," the Florida–set, crime-crazed comedy-drama from Eliot Laurence, which aired its first installment last year and premiered Season 2 June 10. It's a juicy role for an actor as versatile and formidable as Nash, who was offered the part and promptly took on the responsibilities of headlining a series, creating a positive work environment as well as opportunities for others.
Listen now on: