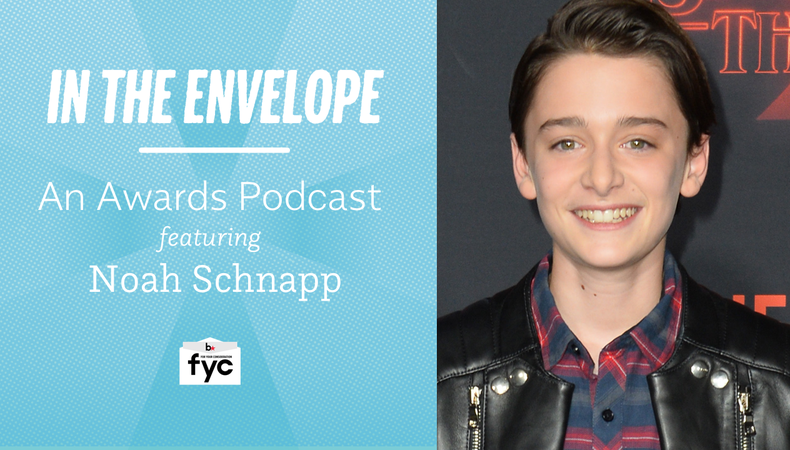 "In the Envelope: An Awards Podcast" features intimate interviews with award-winning actors and other creatives. Join host and Awards Editor Jack Smart for a front row seat to the industry's most exciting awards races, and valuable acting and career advice from contenders!
At only age 13, Noah Schnapp has already voiced Charlie Brown in "The Peanuts Movie," played Tom Hanks' son in Steven Spielberg's "Bridge of Spies," and won a SAG Award. Talk about a promising beginning in the biz!
Of course, Schnapp also stars in one of today's biggest pop culture phenomenons: Netflix's "Stranger Things." Season 2 of the Duffer brothers' supernatural '80s thriller featured Schnapp's haunted Will Byers front and center, having returned from the Upside Down not entirely himself. The young actor had to research demonic possessions and classic horror films, and he relished the opportunity to challenge himself with such dynamic material.
READ: How Netflix's 'Stranger Things' Cast Its Kid Actors
Schnapp joins Backstage to speculate about "Stranger Things" Season 3, talk about what he's learned from castmates including Winona Ryder, David Harbour, and Sean Astin, and give valuable advice to fellow teenagers. If you've ever wondered how to juggle red carpet events, social media, self-taped auditions, and homework as a kid actor, this is the podcast interview for you.
Listen now on: