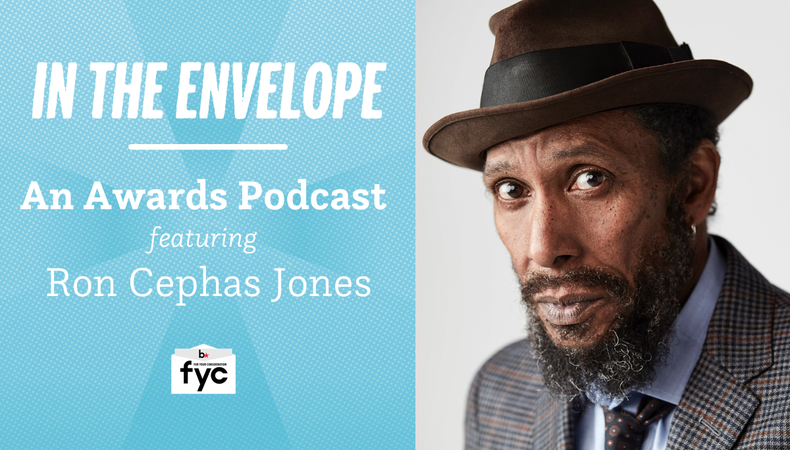 "In the Envelope: An Awards Podcast" features intimate interviews with award-winning actors and other creatives. Join host and Awards Editor Jack Smart for a front row seat to the industry's most exciting awards races, and valuable acting and career advice from contenders!
Ron Cephas Jones is proof that success in the entertainment biz, with patience and perseverance, can be achieved later in life. At age 60, after years of studying acting and jazz, scraping by with odd jobs in New York and Los Angeles, and balancing both fatherhood and downtown theater artistry, he was nominated for a Primetime Emmy Award. This year he repeated the feat, competing in the guest actor in a drama category at the upcoming 70th Emmys ceremony.
Jones plays the poetic William Hill aka "Shakespeare," biological father to Sterling K. Brown's Randall Pearson, on NBC's award-winning hit "This Is Us." The Dan Fogelman family drama features some of the best acting on network TV, and Jones' appearances—in flashbacks, as William succumbed to cancer in Season 1—rank high among the second season's loveliest moments. Speaking with Backstage (a publication he knew intimately back in the day), the acting guru provides a peek at his creative process, which involves trusting in subconscious inspiration.
'In the Envelope' Podcast: Mandy Moore & Milo Ventimiglia Build Families on 'This Is Us'
Jones' skill, and his long-deserved success, can be attributed to decades of following passion and living the life of an artist by any means necessary. This "In the Envelope" podcast interview may inspire anyone cobbling together survival jobs or wondering if they can make a living as an actor—at any age.
Listen now on:
Ready to earn your Emmy nomination? Browse Backstage's TV audition listings!