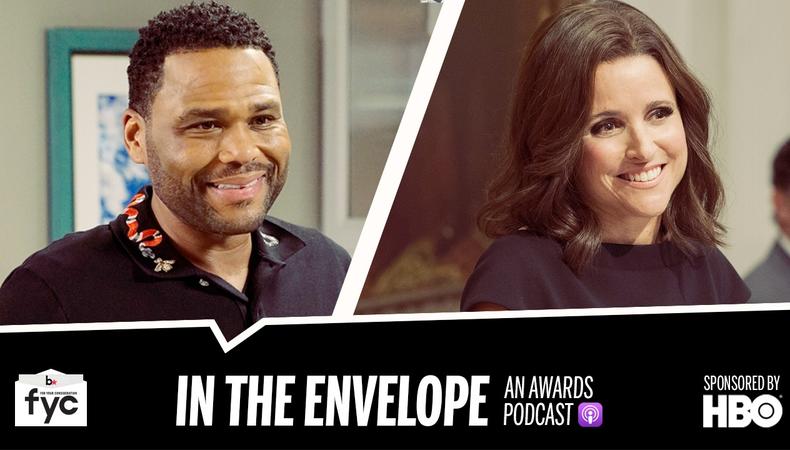 "In the Envelope: An Awards Podcast" features interviews with award-winning actors and other creatives. Join host and Awards Editor Jack Smart for a front row seat to the industry's biggest awards races! Brought to you by HBO.
On this season finale episode of the podcast, we are joined by TV comedy royalty!
Julia Louis-Dreyfus has just about every conceivable award for her astounding work, including seven acting Emmys for "Seinfeld," "The New Adventures of Old Christine," and of course the hit HBO political comedy "Veep," in which she stars as the hapless, foul-mouthed Selina Meyer. She holds the record for most consecutive Emmy statues for the same role, and could, if she wins yet again this year, share the title for most acting Emmys ever. Joining us by phone, Louis-Dreyfus reveals how some of the comedic nuances of Armando Iannucci's "Veep" were and are developed, as well as her key advice for early-career performers.
Who's Ahead of the Game for Emmys 2017? Just Look Back at SAG
Anthony Anderson, nominated for this third consecutive Emmy as patriarch Dre Johnson in Kenya Barris' ABC family sitcom "Black-ish," grew into the comedy legend he is today thanks to his working actor mother and a philosophy of single-minded determination. He speaks candidly about early attempts—and misfires—at comedy, how to seize opportunity when it comes knocking, and what to do with failure.
Check out Episode 15 below, in which Jack and Jamie (and a surprise special guest!) bid farewell to the 2017 Emmy season.
Listen now on: