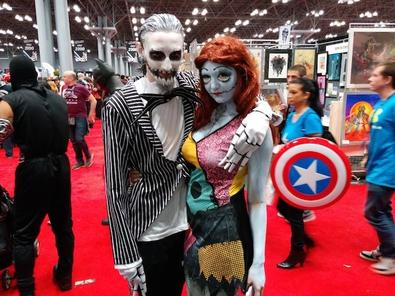 Actors are very lucky. They get to immerse themselves into characters every day. Maybe it's all day on set or just for two minutes for an audition. It is one of things that make everyday people admire the profession so much. So when regular folks get to dress up as their favorite characters for the day, they really go all out. This can be seen on Halloween, but nowhere was it more true than at this past week's New York Comic Con. From video games to movies to comics, here are some of the best, unique, imaginative costumes (cosplay) Backstage saw at this year's Con. We think some of these people have a future as professional costumers!
Comment below and tells us who you think nailed their costume!
CLICK HERE TO VIEW THE SLIDESHOW.
Inspired by this post? Check out our audition listings!