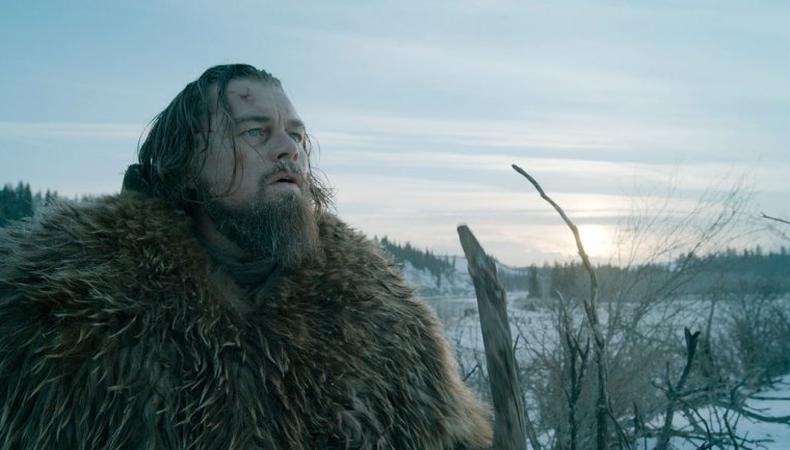 Alejandro González Iñárritu's latest masterful epic, "The Revenant," may be grisly, but boy is it beautiful. Set to a backdrop of Canadian—and due to filming complications, Argentinian—snowcapped mountains, the visionary director weaves through his character arcs and landscapes with finesse, staging the entire production with long, real-time takes and natural lighting. He compares the complicated process of blocking a fight scene, for example, to staging a play.
"We rehearsed for months before. We choreographed. I'd block the scene with [the cast] so each performance and all the technical aspects of the camera [were] in sync. It was like rehearsing theater," Iñárritu says. "And then after, we'd have to use one hour and a half to accomplish all of what we had been rehearsing. It was nerve-wracking."
The long takes and comparisons to the stage may sound similar to Iñárritu's "Birdman: Or (The Unexpected Virtue of Ignorance)," which took home the Oscar for Best Picture and Best Director last year—and it's by little coincidence. "I couldn't have shot this film the way I shot it if I didn't do 'Birdman,' " the Mexican director concedes. "I definitely couldn't have done it. I applied a lot of [what] I learned."
However, creating those seamless visuals was far from smooth sailing. From unforeseen budget hikes to snow shortages (hence the move to southern Argentina), the early 19th century­–set tale was a beast of an endeavor for all involved. It's the story of real-life frontiersman Hugh Glass (Leonardo DiCaprio) and his time fur trapping in the Dakotas with John Fitzgerald (Tom Hardy), Jim Bridger (Will Poulter), and Andrew Henry (Domhnall Gleeson). After a bear mauls him and Fitzgerald kills his half-Native American son, Hawk (Forrest Goodluck), in front of him, Glass is abandoned and left for dead. But he slowly recovers and trails Fitzgerald for 200 miles at the height of winter with revenge on his mind.
"The storyline of this historical character, of which very little is known, [is] such a primitive and mysterious anecdote that I was really attracted to and inspired to explore," Iñárritu says. "Under such pain and so much grief, how can somebody find beauty and a reason to be alive?"
While casting the film, Iñárritu was very open about what he would demand of his ensemble. "The Revenant" put its cast and crew to the test "emotionally, physically, technically, [and] intellectually."
"There was nothing to hide," Iñárritu says. "It was an open invitation to say, 'This is the adventure; this is the story; this is the way I will try to get it.' The mutual trust that we had in each other made this journey very successful."
As leading man, DiCaprio carries much of the film's latter half alone. The five-time Academy Award nominee dedicated himself to the role of Glass in ways that few other actors could muster (he reportedly slept in animal carcasses to fully embody the man, for instance). In addition to the physical, Iñárritu says he was equally impressed by DiCaprio's emotional dedication to the role.
"It was an opportunity for him to play a vulnerable and fragile character," he says. "Compared to other characters that he has played where he's more bold and more strong, here, he plays a very beautiful, strong man but at the same time a very fragile, very vulnerable, and very maternal [man]. That was very beautiful to see on him."
The fragility to DiCaprio's Glass contrasted by his physical brawn brings surprising levity to the performance. Even while on the verge of death, his Glass flows with life. Iñárritu has little doubt that it was the daunting circumstances and conditions of their time filming that in part culled such a performance from DiCaprio and the rest of his cast.
"That kind of adrenaline every day and to be challenged and struggling to solve every day problems at such a level and such a degree of complication—yes, it makes you feel more alive," Iñárritu says. "There's something about that where you feel alive a little more every day."
Inspired by this post? Check out our film audition listings!