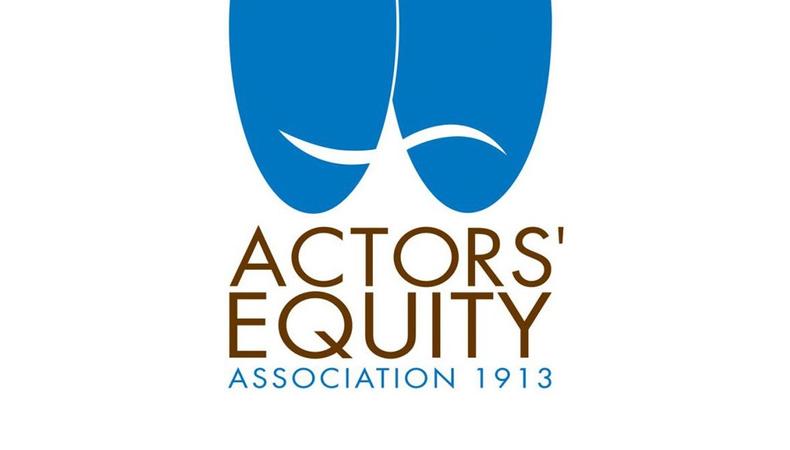 On Tuesday, the nation's union for stage actors and stage managers, Actors' Equity Association, announced a change to their Equity Membership Candidate program (EMC). The statement, emailed out to suitable candidates, explained that in 2018 the EMC program would be relaunched. The biggest shift? The amount of weeks a candidate would have to accrue before being offered membership to the union.
If an actor wishes to join Equity, it can happen in one of two ways: a union-supported production can hire an actor on an Equity contract, or the actor can accrue "Equity points" based on the number of weeks they're hired as an actor at an Equity theater. Popular with young or student actors, members of the EMC program get their own cardstock membership card to the program and, while not fully-fledged members, they're considered postulates in the organization.
Before Tuesday, candidates in the EMC program would have had to reach a 50-week marker before being offered that highly sought yellow Equity card indicating full membership. This change splits that distance in half.
"These changes to the EMC program were overwhelmingly approved at Equity's most recent National Council meeting," said the union in the initial statement sent to EMCs. "These changes will help bring our EMC program into the modern era by offering more flexibility and choices."
On Tuesday, EMC participants who had garnered 25 weeks or more in the candidate program received the opportunity to obtain full membership status with Equity. With the 25-week minimum met, actors were eligible to join the union at any point in time, "however," a statement read, "if you have any non-Equity work lined up you will not be able to join Equity until that work is completed.
"Please note that when you decide to file a Membership Application, you are required to pay a minimum of $400 of the initiation fee at that time. Your EMC Registration Fee is applied toward this first $400."
For some, it was a surprise that gave them pause: "The current initiation fee is $1,100. On January 1, 2018, the initiation fee will increase to $1,600...What this means is that if you join Equity before January 1, 2018, your initiation fee will remain $1,100. Any applications filed after January 1, 2018 will be subject to the new higher fee."
Some EMC members took to social media to express their frustrations or perplexedness: "I've been in EMC since 2011, and I entered grad school with around 40 points," said an EMC member who wished to not be identified.
"My [graduate] program is connected to an Equity theatre, so the plan was to finish my EMC points while here.... Most of my trepidation is about the unplanned expense.... I realize that there are ways to finance fees and dues, but it's not something I budgeted for with my microscopic grad assistantship stipend."
The varying responses prompted Sid Solomon, Equity's Eastern Principal Councilor, to dedicate a blog post on the website "Audition Update," on the "Bitching Post" platform, to list facts and fictions regarding the change.
In the post, Solomon stresses that candidates have the option to join at 25 weeks, but can choose to wait until they reach 50 weeks.
He also discusses the financial implications of the shift saying it's not about money for the union. "The increase in the fee for the program has nothing to do with revenue.... The increase in fees is to try to ensure that those who join the EMC Program know what they're getting into and take it seriously. And remember, any fees paid for the EMC Program are counted toward your eventual initiation fee."
Some are suspecting a relationship between this change in the EMC program and union's recent approval to raise annual fees, which the membership overwhelmingly approved in a high-turnout vote.
Solomon insists that the dues increase and the change in the EMC program are unrelated. "I wrote the initial proposal for this EMC Program change back in June of 2016, which is when I sent it to Kevin McMahon, the chair of our Entry to Equity Committee, and we've been working on it since then. This was well before the dues increase was proposed."
"EMCs in different parts of the country have different needs and goals. This change brings the program into the time in which we live," McMahon told Backstage; this may be especially true for many city dwellers who aren't able to travel to regional EMC theaters for work. "With this change, EMCs have more flexibility, more choices and ultimately they will have a better experience. I am thrilled Equity's National Council has embraced these changes with a unanimous vote of support."
Equity is currently enacting a campaign called "Equity 2020." Cheered by union President Kate Shindle, the campaign is proclaimed to be a movement that will direct the union's focus and resources on inclusiveness and responsiveness.
Equity has made clear its aim to recruit and expand its reach—it was a platform item in campaigning for the recently approved dues raise. Also on the platform, the union said with increased fees, they can bolster their tools for effective communication both within and outside main hubs.
"We heard you loud and clear: you want us to improve our communications efforts," wrote Shindle in Equity's spring newsletter. "We will rethink how we communicate and how we use our platforms to engage with you, wherever you are."
Click here for more union news!